Smart Building
A new world of working in Munich
Author: Bernd Joachimsthaler, Sales Systems, SAUTER Deutschland, Sauter-Cumulus GmbH
Issue 02-2016: read all articles online read as pdf
In 2016, 1,900 employees at Microsoft move into its new German headquarters in Munich. As one of the most modern office buildings in Germany and offering multifunctional rooms and spaces, it represents the workplace of the future. LEED certification underscores the sustainability of this green building, and the integrated room automation solution from SAUTER plays a major role in this achievement.
The cutting-edge, new atrium building at Parkstadt Schwabing in Munich has a floor space of around 31,000 m2. reflecting the motto "A new world of working", it creates the perfect backdrop for modern-day staff collaboration, deploying the latest technology and fostering employees' skills. This is made possible through open spaces, meeting places for exchanging ideas and quiet areas in which to concentrate or simply relax.
Live integration in a mock-up construction
The building contractor opted for integrated, easy-to-use building management. This means that the office building operates at maximum energy efficiency and users enjoy a comfortable room climate. A modular, scalable solution based on SAUTER's EY-modulo 5 system range was chosen. With SAUTER providing a sample version of the solution proposed, the clients could test the system live and see its performance and user-friendliness for themselves…
A web client for room users and facility managers
When the contractors selected the monitoring and control solution, key requirements included easy and direct operation of the building management system. This was achieved through smart integration of SAUTER Vision Center with SAUTER moduWeb Vision – providing users with the exact level of functionality needed. Operated intuitively, the SAUTER moduWeb Vision solution allows office users to adjust room conditions, such as temperature, lighting and sunshade, directly from the browser on their work PC or tablet. At overall system level, the SAUTER Vision Center visualisation and control solution enables facility managers to regulate each HVAC installation from any location and at any time.
Lower running expenses through automation
To meet employees' individual needs, cablefree room operating units SAUTER ecoUnit110 – with EnOcean wireless technology – are also installed. In 800 or so rooms spread over the nine storeys – two underground and seven overground – 280 SAUTER ecos504 and ecos500 room automation stations create the ideal climate using the BACnet/IP network protocol.
Building administrators also benefit: the solution offers, for example, demand- and presence-controlled lighting. Around 1,600 DALI light sensors automatically switch the energy-saving lights on and off. This ensures that there is always adequate lighting with minimum electricity consumption. SAUTER's integrated room automation package also regulates the heated and chilled ceilings and uses the sun's position to adjust the shading. Because all equipment systems are completely automated, running costs are reduced further. This intelligent solution provides employees with comfortable office conditions. As the LEED certification testifies, energy demand is kept to a minimum. All in all, a sustainable win-win situation.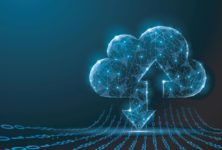 Smart Spaces