Smart Home
EnOcean device management. Reliable. Standardized. Independent of the manufacturer.
Author: Thomas Rieder, CEO, ViCOS GmbH
Issue 02-2016: read all articles online read as pdf
EnOcean devices are easy and fast to install. Although they feature a wide range of functions, they are intuitive to configure and do not require any manufacturerspecific knowledge. This avoids configuration errors, and installers need only one step to meet their goal of making customers happy in the long term.
These are the expectations of the market for smart homes and the Internet of Things. On top of this come the electronic planning and documentation of the EnOcean installation. This approach simplifies initial installations and makes extension work efficient in the first place. It is aimed at providing a unique product identification across manufacturers, an electronic product description, a standard teach-in process and wireless confguration without any manual device operation. Other priorities are data consistency and software support for the installer. Proprietary solutions from individual device manufacturers are no longer necessary.
Standardized and easy configuration of EnOcean devices
The EnOcean Alliance has defined the technical requirements: Product ID, Product Label, Device Description File (DDF) and Remote Commissioning have been standardized by the Technical Working Group and are available to all members for developing their products. The product ID identifies an EnOcean product and its manufacturer throughout the world. It references an electronic data sheet, the DDF, which contains all information on EnOcean communication and on configuring the device functions. The product label is specific to each device. It contains the product ID, EnOcean ID and security code and ensures electronic readability via a QR code. finally, remote commissioning standardizes wireless access to EnOcean devices as well as the teach-in process and the configuration of all device parameters.
Different manufacturers have now launched products that make consistent use of these options. for example, ViACT from ViCOS is a family of EnOcean actuators that apply the EnOcean Alliance's standardization work in mass market products. Each actuator consists of a ViACT Power Cube and a ViACT Radio Controller. The Power Cube contains the output switching channels and the power supply, while the Radio Controller includes the application logic and the EnOcean wireless technology. An actuator within the ViACT product family can be fully configured and managed via the remote commissioning interface of the Radio Controller. A ViACT product label with a QR code gives smart home and IoT gateways the unlimited ability to manage devices via the product ID and associated device description file.
Functional and efficient: the ViCOS ConfigTool
The ViCOS ConfigTool, a comprehensive toolbox developed specifically for planners and installers, gives these users a very convenient way to manage an EnOcean system. Aimed at functionality and efficiency, this software makes it possible to plan complete installations, preconfigure devices based on individual rooms or floors and automatically and completely document an EnOcean installation during the course of commissioning. EnOcean QR codes are captured with mobile phones and transmitted by Bluetooth to the ViCOS ConfigTool. New EnOcean devices can thus be scanned and thereby added to an installation. All it takes is a click of the mouse to link them to other devices and also configure the device parameters. Configuration mistakes in individual devices within an EnOcean installation are unerringly avoided, and all information is reliably transferred to each individual device.
Interoperable and upgradable
Because the ViCOS ConfigTool is based on the EnOcean Alliance standard, it is in no way limited to the management of ViCOS products. Interoperable devices from other manufacturers are listed in the integrated product catalog, and users of the ViCOS ConfigTool can rest assured that all these devices work together flawlessly. New devices can be added to the product catalog at any time.
The ViCOS ConfigTool documentation function completely describes an EnOcean system using an open file format. These files can be read and interpreted by gateways, central controllers or software products for further processing. Adding a smart home or IoT gateway to an existing ViACT installation later on thus becomes an easy and quickly managed task without requiring any special knowledge – mission accomplished!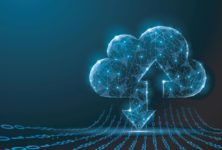 Smart Spaces