EnOcean Insights
Easyfit – the perfect fit for lighting systems
Author: Jürgen Baryla, Vice President Sales, EnOcean GmbH
Issue 02-2017: read all articles online read as pdf
LED lighting has revolutionized the lighting industry and creates completely new market conditions. LED-based lighting uses approximately 75% less energy and lasts 25 times longer than traditional incandescent lighting (Source: Office of Energy Efficiency & Renewable Energy, online article "LED Lighting", https://energy.gov/energysaver/led-lighting). Today, lighting systems continue to be responsible for controlling the luminaires, and they often also generate and transport a large amount of sensor data into the cloud. In order to meet all these requirements, LED lighting control is the most effective choice based on standardized radio standards, since it allows easy and fast installation and can be expanded easily and flexibly.
Easyfit products are self-powered switches and lighting control solutions that use wireless standards, such as EnOcean and Bluetooth, to enable energy-efficient, flexible and lower-in-cost LED lighting solutions. Since they gain energy from the press of a button, the Easyfit wall switches are maintenance-free, freely positionable and allow intuitive operation.
Easyfit for EnOcean lighting systems (902 MHz for North America)
With its Easyfit portfolio, EnOcean offers a complete portfolio for the North American market for LED lighting control based on the EnOcean radio standard. Self-powered sensors, switches and LED control units can be easily configured with an intuitive commissioning tool, making them the ideal solution for new buildings and retrofits, for example in schools. Lighting manufacturers and system integrators can easily integrate the products into their system solutions. They can be operated as a stand-alone solution or easily integrated into the intelligent building technology of buildings or combined with existing systems using the EnOcean radio standard.
Easyfit for Bluetooth lighting systems
EnOcean also offers wireless and self-powered wall switches for Bluetooth lighting control systems in 2.4 GHz to luminaire manufacturers. The Easyfit BLE switches are available in two different design versions: the Easyfit switch with standardized 55x55mm frame for Europe and the Easyfit switch in the North American design. The self-powered and wireless Easyfit switches with Near Field Communication (NFC) allow simple or complex lighting scenes and effects, and enable simple, flexible installation of lighting applications. 
www.easyfit-solutions.com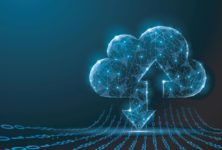 Smart Spaces