Smart Building
The independent marketplace – Convergent smart building controls in the Middle East and Asia-Pacific regions
Author: Mike Welch, VP Controls Business Development, Fulham Lighting Company Limited
Issue 02-2017: read all articles online read as pdf
Increasingly encountered across the mature building and lighting control sectors is the desire for interoperable convergent control solutions that offer real-time access to value data and reduce building running costs, without the need for several stand-alone solutions. Yet, as they are traditionally dominated by vendor dependant control providers, these markets often struggle to support or act as a catalyst for innovation consequently resulting in an unchallenged status quo.
Cost effective and convergent control solutions
Contrary to this are the Middle East and Asia-Pacific markets, where facilities and building managers within this region are actively seeking an alternative – and employing the most cost effective, convergent control solutions available today. Interoperability is perceived as a key requirement, ensuring the building control systems can effectively communicate with all system components. This intrinsic value, achieved by adhering to open standards, increases system flexibility and its ability to evolve and adapt to changes in building use throughout its lifespan.
Flexibility and interoperability
One such a solution is Fulham's EnOcean for Niagara Connectivity kit. This vendor independent control solution provides customers with total flexibility, including the choice of device manufacturer, platform and installer. Connecting any EnOcean product manufacturer's self-powered wireless switches and sensors that conform to EnOcean Electronic Profiles (EEP) to any suitable Niagara BMS platform via Ethernet, such a solution enables harnessing the power of EnOcean technology seamlessly within Tridium's Niagara Framework technology.
Cost and energy savings
Reducing initial investment costs by using previously installed BMS hardware, EnOcean-based interoperable convergent control solutions offer end clients additional cost and energy savings, eradicating the need for separate energy consuming controls. For example, research by the Building Services Research and Information Association (BSRIA) has found that convergent building control solutions can reduce energy use by up to 30% and operational costs by 58%. Offered to the market by independent system integrators, (BSRIA) recently found that these independent system integrators dominate the building automation and control sectors within China, India, Africa and the Middle East. Competing with larger established control providers, independent integrators are leading the way, providing customers with cutting edge, interoperable solutions. They also have demonstrated real savings through "Convergence" in smart building controls.
Expected to be the fastest growing markets for building automation and controls in the coming years are Russia, China, India, Turkey, Saudi Arabia and the United Arab Emirates. By seeking interoperable, energy harvesting control solutions during this instrumental growth stage, this will deliver continued energy and cost savings as well as a converged building control system that many trapped in the more mature markets can only dream of.
www.control-network-solutions.co.uk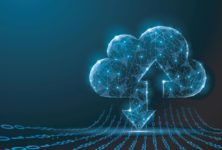 Smart Spaces