Smart Home
Connecting smart devices
Author: Odd Eivind Evensen, Product Development Manager and Co-Founder, Futurehome AS
Issue 02-2017: read all articles online read as pdf
While there is a large number of smart home systems currently available on the market, very few people have had access to them so far. This can be ascribed to the old solutions tending to be both expensive, time consuming to install and difficult to use.
Futurehome is a smart home system that allows you to control and automate your home from wherever you are in the world via a user-friendly app. The user-friendly solution enables the centralized control of household heating, lights and appliances. It also improves security and lowers your household bills by reducing energy consumption. The products are wireless and the Smarthub, your smart home's brain, supports solutions running on EnOcean. Thanks to wireless and batteryless EnOcean technology, this requires much less maintenance and is considerably easier to install than the traditional cabled versions of smart homes.
Convenient usage and functionality
Futurehome also wanted to innovate the way consumers buy their smart homes. CEO Erik Stokkeland believes that smart buildings and homes will be standard in just a few years and wanted to accelerate the process: "We have created a portal where everyone, tech interested or not, can design their own smart home through an online smart home builder, and have it fully installed by a certified Futurehome installer at a fixed price."
The app itself is designed to be as user friendly as possible with symbols and colour schemes to make the controlling go as smoothly as possible. With a quick glance at the dashboard you will get an overview of your whole house. How many lights are on? Is the door locked? Did I remember to turn off the coffee machine? The system requires almost no effort and no extra cost for the customer. This leads to more added value and functionality.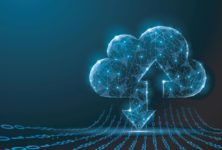 Smart Spaces