Smart Building
Impressively simple BACnet single-room controller
Author: SAUTER Head Office, Fr. Sauter AG
Issue 02-2017: read all articles online read as pdf
As a freely programmable BACnet MS/TP controller, the SAUTER ecos311 is a cost-efficient solution for smaller installations that is also suitable for subtle refurbishments.
Economical HVAC compact controller
The SAUTER ecos311 single-room controller is perfect for automating the climate in offices and hotel or hospital rooms. It has all the interfaces needed, to which a maximum of two SAUTER ecoLink I/O modules can be added. Multiple room controllers can be combined to create room segments and zones by means of the master-slave function. The integrated real-time clock allows the use of local BACnet time programs. SAUTER ecos311 supports the Change of Value (COV) transmission type, thus relieving the data communication.
State-of-the-art room operation
SAUTER ecos311 is ideal for migrating room control from a proprietary standard to BACnet MS/TP. SAUTER ecos311 has also proven itself to be simple and open when combined with the room operating units of the SAUTER EY-modulo 5 system family, such as SAUTER ecoUnit 3 or ecoUnit 1 with EnOcean wireless technology. The additional RS-485 interface also enables the SAUTER EnOcean antenna (EY-EM 580) to be connected as a SmartAck receiver and the highly reliable bi-directional SAUTER EnOcean room operating units (ecoUnit 1) to be used together with the new BACnet MS/TP SAUTER ecos311 controller.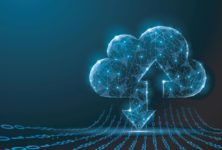 Smart Spaces