Smart Lighting
Bluetooth Mesh – a milestone in the evolution of smart lighting technologies?
Author: Szymon Rzadkosz, Content Designer, Silvair Inc.
Issue 02-2017: read all articles online read as pdf
In July 2017, the Bluetooth SIG has adopted the specification of Bluetooth Mesh. This new open standard for low-power wireless communication has been designed to meet the challenging requirements of professional lighting environment. What does it bring to the table?
The state of technology
One of the major problems that connected lighting keeps struggling with is scalability. Our expectations towards connected LEDs in commercial settings have grown to epic proportions. In the IoT era, lights are supposed not only to make autonomous decisions based on real-time data from a dense network of sensors, but also to deliver all kinds of new services. Suddenly we are talking about some serious network traffic which poses a big challenge for low-power, low-throughput communication protocols typically used in the IoT. To address this challenge, Bluetooth Mesh has been optimized for transporting very large amounts of very small data packets. This minimizes the probability of radio packet collisions, significantly increasing reliability and robustness of high-density networks. Leveraging ultra low-power characteristics of Bluetooth Low Energy, the new mesh protocol is also perfectly suited for BLE-based lighting control solutions using self-powered Easyfit wall switches from EnOcean.
Multi-service lighting networks
What kind of use cases and applications can be realized by using Bluetooth Mesh? First of all, Bluetooth Mesh enables the ease of deployment, flexibility of configuration, robust lighting control options and predictive maintenance capabilities. No physical electrical control circuitry means more freedom in lighting design, while allowing contractors to bring designs to life easier and quicker. This is particularly true for retrofit projects since existing lighting systems can be integrated with wireless sensors and switches at much lower cost and with little or no office downtime.
Bluetooth Mesh supports advanced lighting control strategies, including occupancy sensing, daylight harvesting and time scheduling, so any combination of these can be implemented easily to cut energy spendings or ensure compliance with building energy codes. Smart network nodes can also regularly report their operational parameters, such as lamp temperature, power consumption or color temperature, which allows early detection of problems and monitoring of performance against manufacturers' guarantees.
Furthermore, occupancy-aware mesh networks can help identify, measure and visualize pedestrian foot traffic. Such data can be put to work to improve a number of processes – from cleaning services and overall space utilization in the office environment to more efficient product display in the retail space. Once sensors are deployed, occupancy analytics can be integrated with other building systems, such as the entire HVAC infrastructure, paving the way for intelligent, responsive and sustainable buildings.
On top of that, Bluetooth mesh networks can deliver a range of unique location-based services, such as precise indoor navigation, beacons-via-lighting or asset tracking. These disruptive technologies are enabled by proximity sensing capabilities of the Bluetooth radio and the fact that Bluetooth can be found in virtually every smartphone on the market.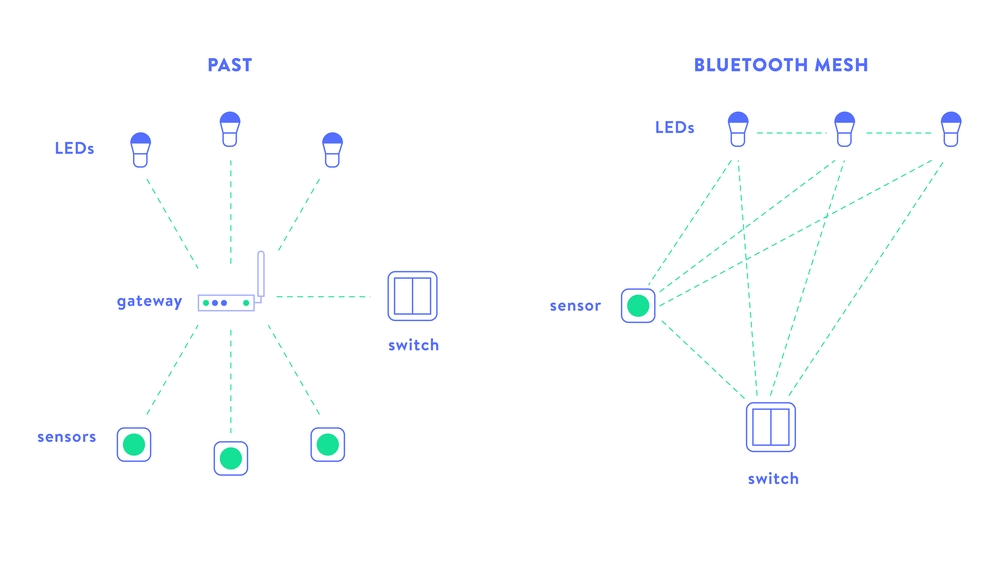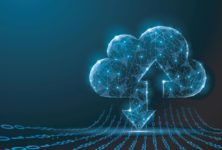 Smart Spaces