Smart Home
WeberHaus to feature Apple® HomeKit™
Author: Klaus-Dieter Schwendemann, Head of Marketing, WeberHaus
Issue 02-2017: read all articles online read as pdf
As the first European pre-fab home manufacturer, this year, WeberHaus will integrate Apple HomeKit into its SmartHomes. WeberHaus has been offering an intelligent home control system with WeberLogic 2.0 and Bootup software MyHomeControl for years. In combination with a gateway for Apple HomeKit it's possible to connect the Apple world with the EnOcean world and in the SmartHome everything can be controlled comfortably and securely with iPhone®, iPad® and the Apple Watch® as well as the voice assistant Siri®.
"Hey Siri, I'm back home!"
Apple is the first company to integrate home control into a major operating system with HomeKit technology as the global standard for the smart home. Apple HomeKit is designed to offer a simple and secure way to control home accessories with iPhone, iPad or Apple Watch. HomeKit brings interoperability between different brands and accessories throughout the home, a simple and secure setup experience, and ability to control your home even when you're away.
Individual control
With the Apple Home app you can set up and control each accessory in your home from one place and have all of them work together using scenes. The Home app is deeply integrated into iOS so you can quickly control your home with your voice using Siri, with a card in control center, and receive rich notifications such as when someone is at your door. With a home hub such as an Apple TV® or iPad, you can control everything while you are away and automatically by time of day, your location, or sensor detection.
Efficiency and comfort
With the Apple Home app, and Siri, home owners can control main home systems like underfloor heating, blinds and the installed light system as well as additional HomeKit enabled accessories including light bulbs, smart plugs, radiator valves, sensors for measuring air quality and water leaks, and more. Many of the top brands in the smart home are already supporting HomeKit and many more are adding support this year. Home owners can add more devices over time and have them work seamlessly with the WeberHaus HomeKit packages.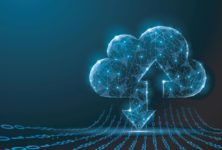 Smart Spaces