Smart Building
Smart Building Blocks
Author: Mike Welch, VP Controls Business Development, Fulham Lighting Company Limited
Issue 02-2018: read all articles online read as pdf
Fulham creates smart IoT convergent building and lighting control solution building blocks based upon open interoperable communication standards. These enable global companies to create and deliver big data smart building and lighting controls thus saving energy and money while addressing Sustainability, Health and Wellness issues.
Fulham's EnOcean for Tridium's Niagara Framework is an example of this "Building Block" approach. It has created the licensed Niagara Framework EnOcean driver software and commissioning tools, enabling any suitable locally sourced Niagara Framework platform and EnOcean Equipment Profile compliant energy harvesting wireless sensors and switches, to become by their own efforts a world-class smart IoT convergent EnOcean solution for building and lighting controls.
Smart and IoT convergent lighting control
Fulham is rolling out such an approach for its own global facilities. The most recent is its Shanghai R&D centre. Fulham employed its China Partner, Shanghai Gline, to design, install and commission the EnOcean and DALI fully Niagara convergent smart IoT solution. Not only will this be of benefit to Fulham's operations but will improve the working environment of its staff and provide an excellent demo facility for "end clients" (building developers, owners, managers and users) to experience the possibilities. This facility will undergo continuous upgrading to reflect the latest possibilities for the future.
Interoperable approach
The locally sourced EnOcean devices used include self-powered wireless switches, temperature, humidity, CO2, PIR and light level sensors. Providing almost zero maintenance and energy consumption they offer simple and flexible installation based upon open interoperable standards. They connect seamlessly and directly to Niagara BMS platforms delivering "real-time" device value data access for any suitable analytics, AI, Machine Learning cloud based applications.
This "building block" approach separates this solution from those of other solution providers, whose business models deliver "shrink wrapped" single vendor fixed solutions. Fulham´s building blocks enable any suitable Niagara BMS, BAS, BEMS, BACS or IoT Edge controller platform to become a smart IoT convergent EnOcean wireless commissioning and controls product, empowering partners to create and deliver the world's most vendor independent world-class smart IoT convergent controls solutions, whilst creating their own local IP and brand value.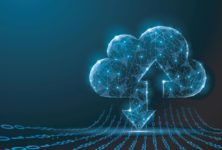 Smart Spaces