Smart Lighting
IBM South Bank Studio – Lighting Control System Upgrade
Author: Dave Lister, Managing Director, IA Connects Technology
Issue 02-2018: read all articles online read as pdf
The South Bank Studio combines traditional meeting room space with informal relaxing areas; this section of the ground floor also works as an access route to utilities and a thoroughfare to other parts of the expansive South Bank facility. The challenge for the IA Connects team when tasked with revitalising the lighting scheme, while also delivering innovation, was making sure the proposed system worked well in every required scenario without compromise.
A DALI based system is still the tried and tested go to for lighting controls. This made good sense as it's a technology both the end client (IBM) and their incumbent FM partner (CBRE) were familiar with. The first survey revealed open ceiling architecture in the relaxed spaces and traditional ceiling tiles in the meeting rooms. With little or no budget for redecoration and no major aesthetic works planned, peripheral control devices utilizing EnOcean were the obvious choice!
Simple and effective
Nothing revolutionary for the meeting rooms was required, simple on/off switching via Trio2Sys EnOcean switches kept things simple for attendees. The addition of EnOcean PIRs for presence detection were applied to the larger rooms, allowing a split lighting scenario to maximize the energy savings if rooms where only half occupied. The linking corridors also had PIRs located along their length dropping light levels by 50% when no activity was detected during normal business hours. The more informal spaces consist mainly of face-to-face chairs and sofas for informal meetings and relaxing at lunch. The application of EnOcean PIRs directly above these spaces meant that when "not in use" light levels specific to that area only can be adjusted. Storerooms and electrical control rooms located off the corridors had PIRs added to ensure task lighting can be removed when no presence is detected thus maximizing efficiency.
Plug and play mantra
In order to minimize the enabling works required for the DALI upgrade, IA Connects supplied their Lighting Control Modules (LCMs). These devices distribute both power and DALI cabling; yet can be discretely deployed in ceiling voids and at high level above cable trays in open spaces. A similarly discreet network of Beckhoff Automation EnOcean Antennas (KL6583) meant that where possible the maximum use of existing infrastructure and minimum residual damage was achieved. The system followed the plug and play mantra ensuring the FM partner could work quickly and efficiently with the system in the future.
The next phase of the process will be to connect each of the newly created assets to the buildings IBM Maximo FM package. This will enable not only automated testing of the Emergency Lighting System and instant fault reporting but asset health insights for the duration of the system life cycle.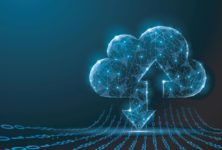 Smart Spaces