Smart Building
Individual room automation concepts for increased comfort
Author: Peter Schönenberger, Product Manager, SAUTER AG HeadOffice
Issue 02-2018: read all articles online read as pdf
With the ASV 215, SAUTER has developed a new VAV compact controller which also regulates the temperature and room air quality as well as the volume flow. With all critical regulating functions combined in one device, this state-of-the-art VAV controller guarantees optimum operation.
Compact technology for more comfort
With the wider input and output options, room automation concepts can be directly implemented through the compact controller. There is much less wiring required because the room functions have been moved to the integrated controller and because wireless sensors and room operating units based on EnOcean are being used. This ensures maximum flexibility and increased room comfort.
Communicative and economical
The compact controller tackles a variety of room automation tasks without the need for additional automation stations in the room. This makes it a highly integrated solution, which is resource-efficient and yet allows flexible use, in addition to optimized volume flow and climate regulation.
The ASV 215 can be easily combined with the SAUTER ecos504/505 room automation solution. This ensures full integration into the SAUTER Vision Center building management system. Therefore, in addition to air pressure, air quality and air temperature, lights, window blinds and heating or cooling equipment can also be controlled via BACnet from any location. It is also compatible with EnOcean sensors and room operating units.
In two versions
The new SAUTER ASV 215 VAV compact controller comes in two versions and is therefore optimized for the pharmaceutical, chemical and food industries, as well as for use in hotels and office spaces. The actuator motor's remarkably fast running time of just three seconds in the life sciences version means that the SAUTER ASV 215 can be used in all critical environments. The high torque, static differential pressure sensor and configurable inputs and outputs in the standard version ensure maximum flexibility and room comfort.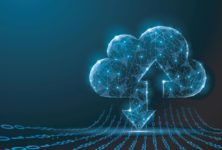 Smart Spaces