Smart Lighting
Philips Hue now works with third-party light switches
Author: Marijn de Jong, Global Product Manager Friends of Hue, Signify
Issue 02-2018: read all articles online read as pdf
Signify, the world leader in lighting, introduced three new partners in the Friends of Hue program at this year's Light + Building. Offering an extensive range of battery-free, wireless wall switches in a variety of designs creates more freedom of choice to control your Philips Hue smart lighting system. The new Friends of Hue partners are leading lighting control manufacturers Feller, Niko and Vimar as well as Busch-Jaeger and Illumra, who joined the program in September 2018.
The Friends of Hue switches offered by these leading brands will turn your Philips Hue lights on or off, dim and recall your favorite scenes. Thanks to EnOcean's energy harvesting technology, the switches work without batteries and need no wires. In a variety of colors and styles, they are designed to fit seamlessly into your home decor, whatever your taste and existing interior design. They can also be combined with existing switches and wall outlets from the same brand as they fit in their specific single and multiple gang wall frames.
"The new switches developed by our partners are the perfect way to bring the benefits and features of Philips Hue to a wider audience and are an addition to the existing control options such as the Philips Hue app, wireless dimmer switch, voice control, schedules and sensors. With the flick of a switch you and your guests can use the smart wall switch to control your Philips Hue lights, without interrupting power to the system, as would be the case with a standard wall switch," said Marijn de Jong, Global Product Manager Friends of Hue, Signify. "This is part of our ongoing commitment to grow the Philips Hue ecosystem to make connected lighting experiences more accessible for our customers in their homes."
Benefits for the customer
The Philips Hue system offers many control options, such as the Philips Hue app, wireless switches, motion sensors, voice control and smart routines. And while Philips Hue lights can also be controlled by a traditional light switch, all of the features of a smart system require the light to remain online and available to the system. This is why you would ideally turn off the lights using any of the smart control options rather than cutting power, so consumers can reap the full benefits of their smart lighting system in any situation.
Control for the entire family
Smart control options are great and appreciated by many, but how would a visitor, friend or less tech-savvy family member discover and use these, or even be aware that there is a smart lighting system in place. That's why smart light switches offer control options for a smart lighting system that are comprehensible to everyone and keep all smart features accessible.
Working with partners
Switch manufacturers understand like no other that there is a huge variety of designs, tastes and personal preferences when it comes to a switching program in the home. Consumers have already chosen a brand and design for their switches and wall outlets, and the ideal smart switch should integrate seamlessly.
Besides the design aspect there is the variety in electro-mechanical standards and executions in different countries around the world. To handle the diversity in tastes and designs Philips Hue works with local partners with a strong local network in retail, distribution and new home construction to bring the benefits of smart switches to its user base.
Advantage of setup in app
The Philips Hue app sits at the heart of the Philips Hue smart lighting system. While wireless switches are available, the unique advantage of Philips Hue is that setup and configuration happens in the Hue app, just like Philips Hue devices. The consumer is guided visually, step-by-step to commission and configure the smart switch, and has access to a wide variety of configuration options including scene recall and digital dimming.
Signify has been Philips Lighting's new company name since May 16, 2018.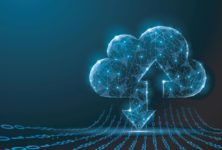 Smart Spaces