Smart Lighting
Vimar and Signify – a new partnership for solutions with high added value
Author: Luigi Cervato, Product Manager, VIMAR SpA
Issue 02-2018: read all articles online read as pdf
As part of VIEW, Vimar's approach to the IoT for smart homes and buildings, the company has forged an important partnership with Signify, the world leader in lighting.
Announced by both companies during the Light + Building 2018 exhibition in Frankfurt, the partnership witnesses the introduction of Vimar to the Friends of Hue program, launched to extend the Philips Hue ecosystem to include more options for consumers in controlling their smart lights. Today, the technological experience and design of Vimar, at its best in its range of residential series, combined with wireless technology, provides smart control designs for the Hue lamps by Philips.
Energy harvesting technology
The new Vimar controls – which will be available from the end of 2018, in line with the Philips Hue development plan – are based on the ECO 200 energy converter for motion energy harvesting from EnOcean and ensure that the user has full control over the wireless lamps. Thanks to the EnOcean technology, the device is powered by exploiting the energy generated by pressing the buttons, requiring no batteries.
These new one- or two-rocker button controls are the ideal solution for ensuring applicability, freedom of installation and versatility: the devices can be positioned almost anywhere, even on glass or wood surfaces. And without the need for masonry works, as it doesn't need a flush mounting box.
Wireless communication
The device's usage is so simple and intuitive that it "installs itself", being active as soon as it is installed: the signal is transmitted via radio without the need for any wired connections. An ideal solution for renovations, redevelopments and furnishing updates, or any installation that has regulatory or architectural constraints.
The new Vimar controls are based on EnOcean's energy harvesting wireless PTM 21x switch module, which is available for different wireless standards such as ZigBee 2.4 GHz, EnOcean 868 MHz and Bluetooth® 2.4 GHz. Therefore, Vimar switches are compatible with several systems including Philips EasyAir (Zigbee) or Xicato and Casambi (Bluetooth) and various manufacturers of the EnOcean ecosystem.
Admired design
Characterized by a design in line with the admired stylistic standards of the Italian company, the new devices are available within the three main residential series by Vimar – Eikon, Arkè and Plana – to ensure a look that is a perfect match with the energy and data sockets and the full range of different flush-mounted devices in the Vimar catalogue.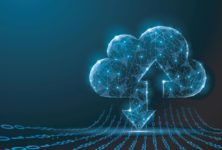 Smart Spaces