Smart Lighting
Human-centric lighting in nursing homes
Author: Michael Lehzen, CEO, Deuta Controls
Issue 02-2019: read all articles online read as pdf
Human-centric lighting (HCL) applies the interplay between natural light and its biological effect to all interior spaces, brings daylight into the building and supplements it with artificial light with the right brightness and color temperature for every situation.*
Effect in the healthcare sector
Cool while light with a high light intensity of up to 1,600 lux has an energizing effect in the morning and promotes awake phases. In the evening, warm light colors below 3,300 Kelvin and reduced brightness put the body in the right mood for the night. Since people perceive light subconsciously, circadian lighting is as suitable for normal patient rooms as it is for intensive care wards and recovery rooms.
HCL in the Stockach nursing home
The secured dementia wards of the Sonnenhalde Nursing Home in Stockach, Germany, are designed to meet the specific needs of dementia patients. The rooms are fully open and clearly organized. An inviting and comfortable ambiance, along with special attention to demand-based and situational lighting, supplements a cozy atmosphere and the safety of the residents.
Integrated functions
The automatically controlled daylight progression with adjustable light color is of prime importance. At the technical level, DALI DT8 and integrated EnOcean Dali controllers are used, which do not require a bus cable.
Additional functions:
Medical rounds function for nursing staff via a self-powered remote control. The automatic function can thus be temporarily overridden in each room. Pressing "Rounds" on the remote control sets the dim level to 100 percent at 6,500 K. Afterward, the light level is returned to automatic mode either manually or via timer control
Manual adjustment of color temperature and/or dim level
Automatically controlled daylight progression currently for 14 tunable white LED surface-mounted ceiling luminaires (DALI DT8) in seven patient rooms
Ceiling diffuser at the luminaire, each only 230 V AC, no bus cable available
An EnOcean DALI controller is integrated into the mounting frame of each individual lamp
Wireless, cyclical transmission of color temperature (2,700 to 6,000 K) and dim level (0 to 100 percent) from a VL-700 BASE 1 central control unit via EnOcean
Each room has two wall-mounted wireless transmitters for switching the room lighting, which were implemented without any means of changing the dim level and color temperature.
The number of supporting points in the central control unit can be flexibly and intuitively modified as needed. Twelve 24-hour supporting points are currently available (for dim levels and color temperature). The automatic calculation of the present values is based on the system time. The configuration can be conveniently accessed via WLAN and a web server function on a tablet or service laptop.
Facts at a glance
– Automatic or situational/occupancy-dependent light switching
– Manual override or individual light scenes, e.g. for medical rounds or patient care
– Biologically active light depending on the time of day
– Plug & play solution that works even without a bus system and is therefore suitable for modernization work during operation
Lighting conditions in the nursing home's movie theater
The nursing home had one more special objective in addition to lighting the patient rooms: When a movie is shown in the home's theater, four of the twelve hall luminaires also need to be dimmed independently of the rest of the hallway to avoid glare in the theater. In this case, a conventional approach would have meant significant costs for a wired solution.
An EnOcean DALI controller was therefore integrated into the mounting frames of each individual luminaire. Wireless switches in the room now allow the "Theater" and "Automatic" as well as "All off" scenes to be selected.
"Theater" scene: Dims the room light and assigned hall luminaires to a 5 percent dim level; motion sensors for the hall luminaires are passive.
"Automatic" scene: Room light at 100 percent, motion sensors in the hall for all hall luminaires are (re)activated.
"All off" scene: Room light is turned off.
*Source: Licht.de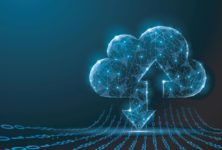 Smart Spaces