Smart Home
Battery-free EnOcean pushbuttons in Feller designs
Author: Niko Ryhänen, Future Offer Senior Manager, Feller AG
Issue 02-2019: read all articles online read as pdf
The future belongs to intelligent buildings interoperability. Feller AG has been a member of the EnOcean Alliance since 2018 and has now launched the first battery-free pushbuttons in Swiss EDIZIOdue design.
A variety of colors thanks to EDIZIOdue design
The pushbutton can be seamlessly integrated into existing EDIZIOdue designs, with a range of twelve colors to choose from. In order to achieve an even more exclusive design, the pushbuttons can be combined with fifteen high-quality frames of the finest materials – including glass, chromium steel or brass.
Customer-specific labelling
Another design element is individual labelling which makes the pushbuttons even more user-friendly. Professional customers can easily label the Feller EnOcean wireless pushbuttons according to customer requirements using a labelling tool.
Easy to integrate
Thanks to the open EnOcean protocol the Feller EnOcean pushbuttons can be integrated into various systems, such as Feller's logic controller fellerLYnk and KNX, to form a system solution.
Feller EnOcean push-buttons are also perfect for retrofits. An existing Feller installation can be easily updated with Feller EnOcean pushbuttons without new flushmounted wall boxes. This makes integration fast and easy.
Smart Light Control for Philips Hue
Along with the EnOcean pushbuttons, Feller AG has also launched Smart Light Control by Feller for the operation of the smart LED lighting ecosystem Philips Hue by Signify. With these two new battery-free pushbuttons, Feller is constantly expanding and developing its Connected Home ecosystem.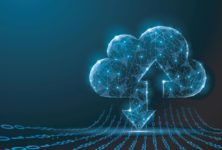 Smart Spaces