Smart Lighting
Improving hospital logistics with IoT
Author: Bastiaan de Groot, CEO, Ingy
Issue 02-2019: read all articles online read as pdf
Not knowing where things are can be inconvenient at best. In hospitals, not having wheelchairs, beds and infusion pumps available at the right time can impede the required daily care. University Medical Center Utrecht (UMC) initiated the pilot project UFOund to tackle this problem in a user experience center.
First they tagged their equipment and connected it to a mesh network. Then they gave nurses and technical staff real-time information about the whereabouts of equipment. Better yet, they can 'beep' whatever they need with the push of a button.
Having installed network 'anchors' and tracking tags, they can freely experiment with moving beds and pumps around and check various setups for accuracy and robustness without interfering with daily hospital logistics. Among other things, UMC's novel IoT-based approach toward tracking & tracing and smart lighting has caught the attention of the worldwide medical community.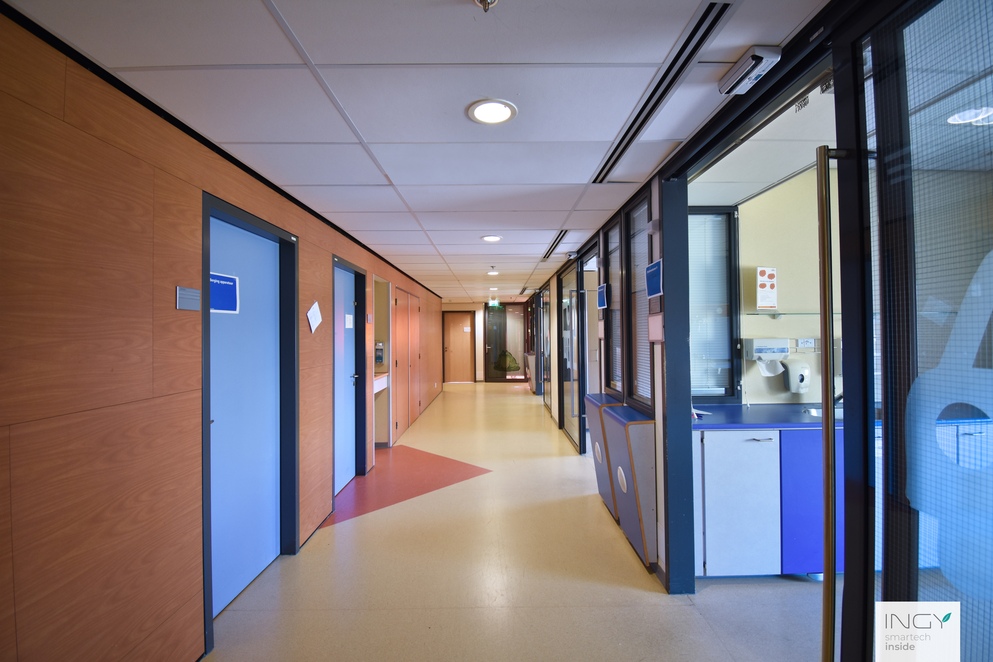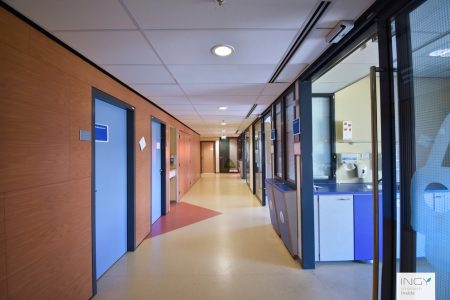 IoT playground at the hospital
Finding the right IoT technology for project UFOund was no easy feat. There are ample technologies to choose from. A suitable method might be using active – battery-powered – tags that send a signal to a mesh network. By measuring the distance between the tag and a minimum of three nodes, a person can calculate the exact position using triangulation.
Vast ecosystem
One of the results is a robust mesh network that uses Wirepas for communication between network nodes. This network technology is self-organizing and thus always up and running. It also uses very little energy in the process.
Different nodes in this setup include mobile tags and sensors for monitoring environmental factors such as temperature and CO2 as well as fixed anchor nodes that automatically connect with one another.
Smart lighting and switches
One of the potential challenges in mesh networking is the large number of nodes that need to be installed and the power requirements that come along with it. However – as Sytze Terpstra from smart lighting provider Ingy explains – in the case of the UFOund project, another novel idea provided a scalable solution that would not only address power requirements but would also fully support future IoT applications.
LED lighting infrastructure as backbone
Ingy configured all the smart LED lighting fixtures as anchor nodes. These are the fixed ceiling nodes that together form the mesh network via which the battery-powered mobile tags communicate their positions. Not only is this solution no more expensive than the normal LED lighting upgrade that was planned anyway to save on energy costs, but it also takes care of all the power restrictions.
Being mains-powered, the lighting provides a very low latency network which in turn enables the possibility of easily extending the amount of IoT applications that run on top of it.
No external power required
One of these applications is the integration of wireless switches from EnOcean on a BLE basis. The beauty of these switches is that no power is required at all thanks to energy harvesting technology. The energy induced by pressing the button is enough to switch the light or make a "call" for assistance, a bed, or whatever function is needed.
As an added bonus, the lighting offers extra functionality such as daylight compensation, smart grouping and lighting plans based on presence or personal preferences. The presence sensor provides occupancy data that is processed and displayed in an IoT platform portal, which also captures environmental sensor data such as air quality.
Whether or not IoT projects such as UFOund will see a UMC wide rollout is up to the board to decide. The playground findings will soon be up for review.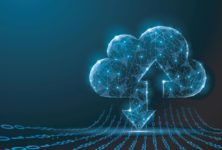 Smart Spaces