EnOcean Insights
Pop the corks – celebrating the 10-year partnership between Katek and EnOcean
Author: Andreas Kreckl, Head of Manufacturing, EnOcean
Issue 02-2019: read all articles online read as pdf
In looking back on the early days of collaboration between the two companies, one thing becomes clear: Their shared journey has been on a rapid upward trajectory for the past ten years. This is reason enough for a small celebration at the Grassau factory in Chiemgau, Bavaria.
The Bavarian backdrop with its mountain panorama is in stark contrast to the Katek Group's international orientation. With what are now 12 locations and approximately 2,300 employees, Katek is one of Europe's leading electronics service providers. Its range of services covers the entire lifecycle of electric assemblies and devices, from development and prototyping to material and project management, from electronics production, box-build, testing technology and logistics to after-sales service. Katek has now been manufacturing EnOcean products in its production halls for ten years.
Made in Europe
EnOcean relies primarily on Germany as its production site. Along with quality standards, the company's proximity to its customers is a crucial factor. With Katek by its side, EnOcean can focus on individual customer requirements and produce, for example, everything from individually packaged modules to rollstock, with a daily output of 10,000 units. A higher degree of automation offsets higher labor costs, while the consistent adherence to project deadlines and schedules also saves money.
In addition to its manufacturing operations in Grassau, Katek also produces EnOcean products in Hungary. This is the best way to head off sales peaks and enables EnOcean to respond extremely flexibly to different customer requirements. The second manufacturing plant is also designed to protect against the risk of downtimes in its German counterpart.
Turning two into five
Although Katek initially focused its manufacturing operations on two radio frequencies for EnOcean sensors for Europe and the United States, today the company offers five frequencies, including Bluetooth© and Zigbee. In keeping with EnOcean's market success, the manufactured product families have multiplied, and the number of units has tripled in absolute terms.
White label products
In addition to its classic module business, EnOcean has increasingly been developing white label products in recent years, such as solar-operated presence detectors and window contacts.
Manufacturing these end products represented a milestone in the collaborative relationship between the two companies, because a completely new production line was needed to reliably manufacture the products in the customary quality. This resulted in new testing and assembly concepts as well as packaging solutions.
Partners for every eventuality
In the future, Katek and EnOcean's collaborative efforts will be even more focused on supply chain management (SCM). Katek already provides warehousing and shipping services in addition to manufacturing. As part of their design-to-manufacturing and design-to-test methods, Katek and EnOcean are already working on early product development to meet project targets. They will focus even more attention on this collaboration in the future in order to design production lines accordingly.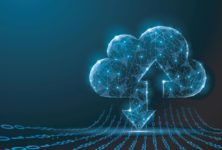 Smart Spaces