Smart Building
BMS as basis for a smart hospital
Author: Simon Shaw, Senior Project Manager, BG Energy Solutions
Issue 02-2020: read all articles online read as pdf
BG Energy Solutions (BGES) has maintained the Building Management System (BMS) at Chesterfield Royal Hospital for about 20 years and always seeks to utilize the best of breed and latest innovative technologies where practicable.
When it was recently decided to modernize a ward at Chesterfield Royal Hospital, BGES presented the building management team with an appropriate concept. The concept included forward-thinking IoT Edge EnOcean wireless technology blended with traditional hardwired solutions and the Delta O3 Hub multi-sensor hub. The blend of technologies allowed BGES to offer Chesterfield Royal Hospital enormous amounts of data and control potential over traditional BMS installs.

Individual adjustments of environmental parameters
Using the Delta O3 Hub, BGES can monitor every bed bay for temperature, light level, light color, noise level, humidity and motion detection. This information is then fused with multiple EnOcean window contacts to control the space temperature via EnOcean self-powering radiator actuators. The system is further enhanced by additional EnOcean self-powering space-temperature and humidity sensors strategically located to offer better coverage and granularity where needed. The single-bed bay rooms are further enhanced with the addition of local setpoint control allowing occupants a few degrees of adjustment to meet their individual needs.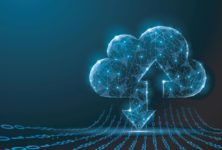 Smart Spaces