Smart Building
EnOcean-based micro switch for industrial applications
Author: Dario Broggi, Product Manager, Comepi
Issue 02-2020: read all articles online read as pdf
The Comepi wireless, battery-free devices with EnOcean technology have been designed to deliver maximum reliability and flexxibility for any industrial application. The modular micro switch can be used in three different product types: pushbuttons, foot switches, and limit switches.
The micro switch also fits Comepi enclosures with pushbuttons for implementing wireless and highly customizable remote controllers. The range of possible applications can be extended with a special device suitable for pull rope actuation.
All devices can be paired with a specific receiver with four independent output relays and five different operating modes. All devices are available with operating frequencies of 868 MHz and 902 MHz for applications in the European and North American markets (U.S. and Canada), based on approvals and validations according to country-specific directives and regulations. A simple programmable interface, maximum usage flexibility and excellent transmission range performances make the Comepi wireless and battery-free products the ideal solution for sustainable and reliable industrial communication.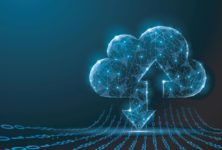 Smart Spaces