Smart Lighting
Echoflex Solutions controls light at the University of New Mexico
Author: Jacob Coakley, Marketing and Communications Specialist for ETC, Echoflex Solutions
Issue 02-2020: read all articles online read as pdf
At the University of New Mexico, the new Physics & Astronomy Interdisciplinary Science (PAÍS) facility offers 139,100 square feet of space for classes, laboratories, and offices. It also needs to adhere to strict energy standards. Echoflex Solutions supplied wireless sensors, switches, and controllers based on EnOcean technology to meet those standards and make the facility human-friendly.
Installation was a walk in the park
Angel Becerra is a facilities engineer for the University of New Mexico. Part of his responsibilities for the new building was reviewing each electrical drawing to ensure each room had proper coverage in terms of  lumens, occupancy and daylight sensors, and control stations. Echoflex took his careful work and used it in their pre-commissioning process to create a system that was a breeze to install.
"The installation was easy because the rooms had already been programmed," says Becerra. "The contractors just had to match a room controller with the switch, and they all came pre-labeled. So all the contractor had to do was install the gear. They didn't have to do a complicated series of button pushes or any other kind of programming."
Easy adjustments after reality check
Of course, the really tricky part of a new building comes when people start to use it. "Sometimes an occupancy sensor has been located right behind a person at a desk, so it won't sense movement and it turns the lights off. Sometimes daylight sensors are a little too sensitive. The interface on Echoflex gear means adjustments like that are easy," explains Becerra.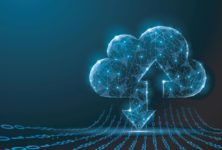 Smart Spaces