Smart Building
New Work and digitization: How COVID-19 changes the workplace
Author: Armin Anders, Vice President Business Development, EnOcean
Issue 02-2020: read all articles online read as pdf
It was clear that our working lives would change even before the COVID-19 pandemic. Concepts like New Work, digitalization and sustainability aspects were under intensive discussion. People were weighing opinions and calling for studies. Then came the coronavirus. From one day to the next, employees all over the world found themselves working from home. A powerful transformation in the working world, which would otherwise have lasted for many years, took place in just a few days. COVID-19 has thus proven to be fertile ground for innovative work concepts, one that helps reassess situations and allows for revolutionary ideas.
Digitalization will help us tackle the challenges of our times, starting with global megatrends such as climate change, a growing and aging population and even threats to our economy and health.
Will the office be completely deserted?
Recent surveys paint a clear picture: Many employees appreciate the benefits of working from home and would like to see a mix of days spent at the office and at home. While a mere 12 percent of all office employees worked from home before the pandemic, this figure will be approximately 50 to 60 percent in the future, as Eurocres Consulting found in a study. This development has significant consequences for utilizing space innoffices. Many companies had a fairly significant amount of empty space even before COVID-19. Vacations, illness and business trips alone meant that numerous staff members were absent on a regular basis. Many managers simply accepted the unused space that resulted from this, because the financial and organizational outlays seemed too high. COVID-19 acts as a trigger for making significant cutbacks in physical space, for instance. Eurocres Consulting expects that the amount of offi ce area needed in Germany will shrink by 20 percent. However, it's not just about the use of space adapted to actual demand, but also energy savings, optimized cleaning practices and, above all, a work environment for employees that boosts productivity as much as possible. There is talk of a productivity increase by as much as 15 percent, thanks to "Smart Spaces" solutions.

Shared desks at EnOcean
Wireless and sensor-controlled light and shading have long since become standard practice in EnOcean's offices. The company is now using the dynamics of the pandemic and has introduced shared desks. Employees can locate and reserve their desks in certain rooms with an app. During phase one, EnOcean first selected several work and conference rooms, where a desk occupancy sensor was mounted at each workstation that detects whether the desk is occupied. A solar-operated activity counter has also been attached to the ceiling to detect the number of occupied desks in each room. The infrared-based activity counter uses a cloudbased, specific evaluation algorithm to supply the statistical number of people in the room with an accuracy of more than 80 percent, measured over the previous 30 minutes. This is accurate enough to determine the average occupancy level of a room, while the single-station sensors are suitable for providing a more accurate head count in real time. In conference rooms, the chairs are therefore additionally equipped with vibration sensors.
Multiple traffic counters are also installed in the building to collect additional data about the use of space. The EnOcean-based counters use an infrared light barrier to detect the total number of people in a defined area of the building and can even determine the direction in which a person is walking. The system has a detection precision of more than 99 percent and is therefore as accurate as camera-based systems. It is also wireless and can be very easily upgraded in place without any parametrization. The analyses can show, for example, when and to what extent areas of the building or other spaces are being used.
Social distancing, but with a system
In these times of pandemic, the same Smart Spaces solution can be used for the sensorbased implementation and documentation of social distancing rules. This is done in compliance with all data protection regulations, because no cameras are used and no personal data is detected. In addition, a warning or no-entry display can be activated once a maximum permitted number of people has been reached.
Various EnOcean partners are involved in the installation. Thus, T-Systems Multimedia Solutions supplies the application and visualization and also handles system integration. Microsoft provides the Azure cloud platform, Tevolys controls the evaluation algorithm for the EPAC activity sensors to count the number of people present in rooms and ImBuildings is the expert for the people counter.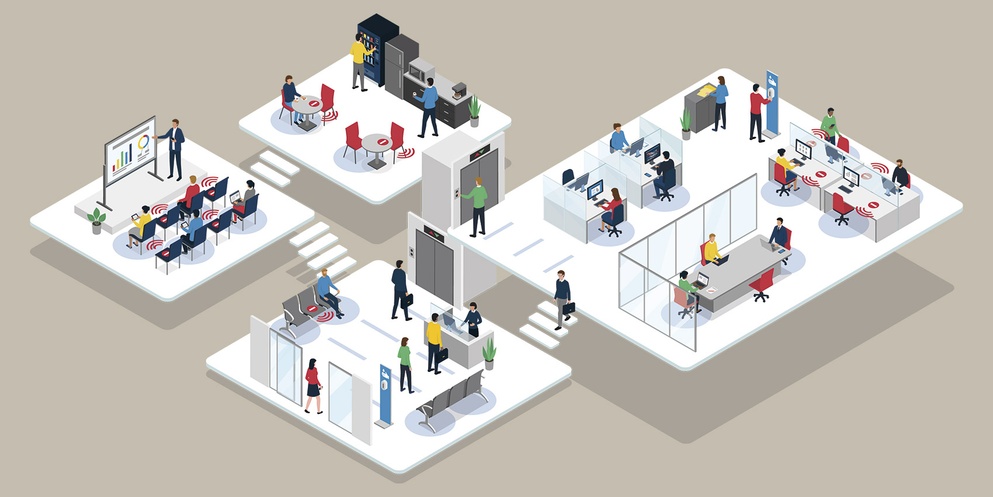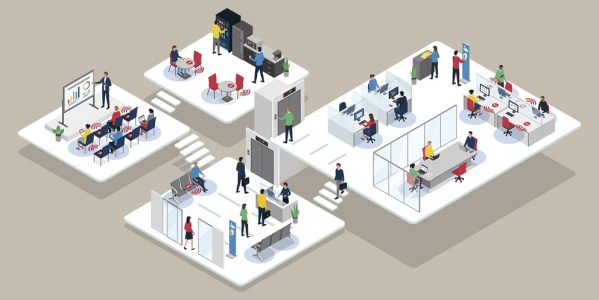 Stage two of the shared desk solution
In addition to designating other shared desk rooms, further system enhancements are being planned successively in the EnOcean office rooms. The occupancy status of the restrooms is currently displayed on two central screens. In the future, employees should also be able to access this status directly on their mobile phones. Self-powered radiator valves will help increase energy efficiency, especially in winter, by intelligently controlling the thermostats in the conference rooms and individual offices.
Ultimately, the introduction of a Smart Spaces concept means a comprehensive process of change within the company. The better the new work concepts and work environments are implemented, not only technically but also with accompanying HR measures, the faster a company can benefit from a more efficient use of space and motivated employees. A company in this position not only earns points among its existing employees but is also an attractive, modern and future-oriented employer for the much sought-after young high potentials.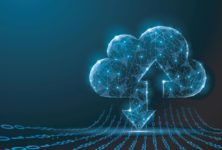 Smart Spaces