Smart Home
Fresh air without pollutants – Ventilairsec purifies room air
Author: By Mathilde le Febvrier, PR Manager, Ventilairsec
Issue 02-2020: read all articles online read as pdf
Countless numbers of people spent the lockdown in their houses and apartments. Air pollution caused by production facilities and traffic declined significantly during this period. However, room air is normally as much as eight times dirtier than outdoor air. Particularly when we suddenly spend a whole lot more time at home in closed rooms, the question arises as to how to reduce substances in the air that threaten our health.
The French Ventilairsec Group is one of the world's leading providers of positive input ventilation systems and a member of the EnOcean Alliance. The company has been developing ventilation systems for more than 30 years to improve the indoor air in buildings and especially in residential structures.
Ventilairsec has launched the VMI® PUREVENT VISION'R onto the market. It is an easy-to-install  and highly effcient ventilation system for filtering air in the home.
Protecting against environmental pollution from outdoors
Thanks to its high-performance filter, VMI filters the outdoor air and prevents particles from getting inside.
Continuous replacement of ventilated air
Blowing in the air removes harmful substances (CO2, VOC, radon, etc.) and excess moisture. VMI communicates with radio-controlled air quality sensors, thanks to the EnOcean protocol. This enables the air quality to be regulated differently in each room, depending on the measurement results.
Seeing the invisible
The mobile and wireless application via the EnOcean wireless protocol allows the room air quality to be monitored in real time and the ventilation system to be controlled remotely.
In these times, in particular, regular ventilation is a sensible way to prevent illness, and a solution like VMI helps keep out particles, pollutants and contaminated air.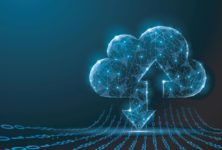 Smart Spaces