Smart Building
Smart control of lights, shutter blinds and temperature in building automation with EnOcean
Author: Dominik Kirylo, Customer Marketing Leader EU, PEHA Elektro, a Honeywell Company
Issue 02-2020: read all articles online read as pdf
The EasyClick system from Honeywell PEHA makes it possible to integrate a wireless solution for controlling lights, blinds and temperature into the building automation system without problems, using EnOcean technology. Users can thus achieve A classification for energy-efficient buildings that meet DIN EN 15232 requirements for building control in upgrade, renovation and restoration situations as well as in flexible new building installations.
Easy integration into the CentraLine building management system
The EnOcean EasyClick application and sensor information is integrated into the CentraLine system via bus-capable antennas, which can be distributed within the building. The antenna bus is connected to either the HAWK 8000/EAGLEHAWK NX controller (for a hardware solution without a supervisor system) or the ARENA NX supervisor. Bidirectional EasyClickpro components can then be automatically detected by the controller and integrated into the controller program with a simple drag & drop operation.
The controller program can access the EasyClick components so that, for example, in addition to the functions in the room, the precise position of the blinds, including the louver orientation, can be controlled centrally. The energy consumption values of connected devices as well as the operating hours of lamps can also be detected for effective maintenance. Lamp failure can also be detected and reported, while sensor data can be provided for processing and analysis. It is also possible to integrate lighting functions into a fire detection concept.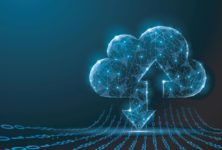 Smart Spaces