Smart Home
iRoom's Smart Control is a no-brainer
Author: Arthur Laub, Marketing Manager, iRoom
Issue 02-2020: read all articles online read as pdf
Easy installation and operation, openness to future upgrades and universal connectivity were important criteria for iRoom when designing the new control platform. The compact IO Smart Control modules turn any existing light or shade switch into a smart switch.
Smartphone or voice assistant
Thanks to Wi-Fi integration, iRoom's IO modules connect to the home network and provide communication with all popular IoT services. Lighting and shading obey voice commands or can be operated from a smartphone or tablet in nothing flat via Apple HomeKit®, Amazon Alexa® or Google Assistant®. Additionally, all EnOcean-compatible battery-free products can be used – for instance, a wireless light switch can be installed anywhere in the house without the need to run cables or to ever replace the battery. The functions of the iRoom IO system can also be integrated into existing control systems, such as Crestron, Control4 and many others. Contactless control via NFC is also possible simply by holding a smartphone near an iRoom NFC sticker, which can be put anywhere.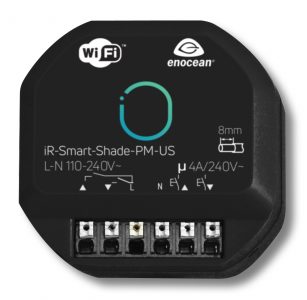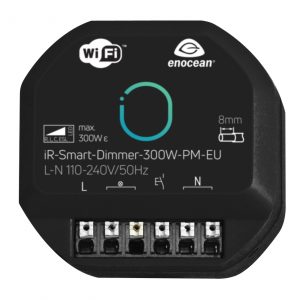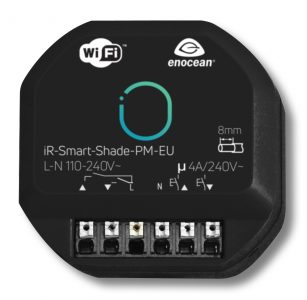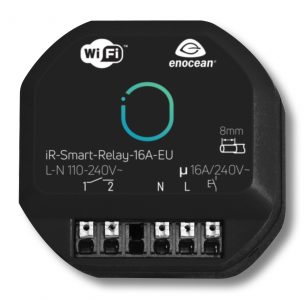 Easy installation
Installation is a no-brainer. The modules (switches, dimmers or shade controls) are installed in the switch box behind the existing light or shade switch. An app provides easy configuration of the system or options to add additional devices such as rain, wind, light or proximity sensors that trigger control functions when the defined threshold is reached.