Smart Building
Museum for Environmental Protection – a place of inspiration
Author: Frank Lettmann, Head of Planning, LAE Engineering
Issue 02-2020: read all articles online read as pdf
The Museum for Environmental Protection is the new tourist attraction in the Rhine-Neckar district. An innovative information and experience center was created on 26,000 m², which sensitizes people to a sustainable approach to the environment and shows prospects for their own responsible actions in the four subject areas of housing and energy, lifestyle and consumption, and mobility, as well as climate change and the energy revolution.
Integral planning as the key to success
LAE Engineering GmbH from Wiesloch, Germany proved to be the ideal project partner, with the teams from electrical engineering planning and building automation design developing a complete solution that takes into account both the large number of different communication interfaces – KNX, Modbus, EnOcean TCP, M-Bus or GENIbus – and the extensive interfaces to other disciplines such as heating, electrical, ventilation, network, etc.
Innovative approaches for optimal energy efficiency
The sustainable energy concept for heating and cooling is based on an "ice reservoir." Using the energy of crystallization, heat and cold are stored in the form of water or ice. A high level of energy efficiency is achieved by combining all available energy sources. In addition to solar energy, the concept also takes into account the energy from the earth and the air and feeds it into underground concrete containers. A brine/water heat pump supplies the building with heat. In addition, an evaporative cooling system has been implemented, a solar thermal system produces heating water for the kitchen and three photovoltaic systems generate electricity.
Intelligent building automation with comprehensive integration
Such a concept can only be implemented thanks to intelligent automation. In addition to execution and installation planning, building automation took over the tasks of
Heating and cooling circuit distribution
Individual room control
Volume flow control with CO2 sensor in the exhaust air
Integration of temperature and humidity sensors via EnOcean
Connection of the lighting control to the management and operating device (MBE) via KNX
Connection of the blind control, consumption meter and ice storage to the MBE via KNX
Ventilation monitoring
Timer program control
The team installed nine room control units, 97 room temperature and humidity sensors and 18 EnOcean antennas and EnOcean repeaters. The components are used for individual room control and display of the room quality on the management and control unit (MBE). A WAGO PLC is used as the controller and a WINCC for visualization. If the museum itself is to serve as an example of the careful use of resources, its full potential can be realized only through optimal control.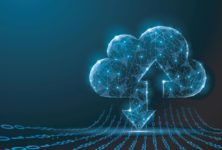 Smart Spaces