Smart Building
Safe workplace at COMEPI
Author: Dario Comi, Sales Director Italy, COMEPI
Issue 02-2020: read all articles online read as pdf
Safe workplace at COMEPI
The current pandemic has strongly influenced the way we work and forced all companies to rearrange their production areas with the aim of containing the virus spread in workplaces. COMEPI has found a very unique way to ensure a safe workplace. We took advantage of our wireless, battery-free solutions to fight the spread of the infection in an excellent way.
Wireless, battery-free switches minimize hand contact
Access to our headquarters (main gate, lifting doors) is now managed in a simple and safe way thanks to wireless devices in a conventional form like mushroom pushbuttons or foot switches. The choice of a foot switch is remarkably effective, because foot actuation prevents any hand contact with the device while also delivering comfortable operation and flexible positioning and relocation.
Each operator is equipped with a personal remote controller, reducing the risk of contagion connected with sharing a single device. The mushroom pushbutton is fitted with a 90 mm wobble head, making it easy to operate and providing a clean surface which can be easily sanitized.
The whole system has been quickly implemented, thanks to the user-friendly interface of our RRH receiver units. With a few configuration steps, each operator was equipped with their own personal remote controller, and the whole access system was set up very quickly.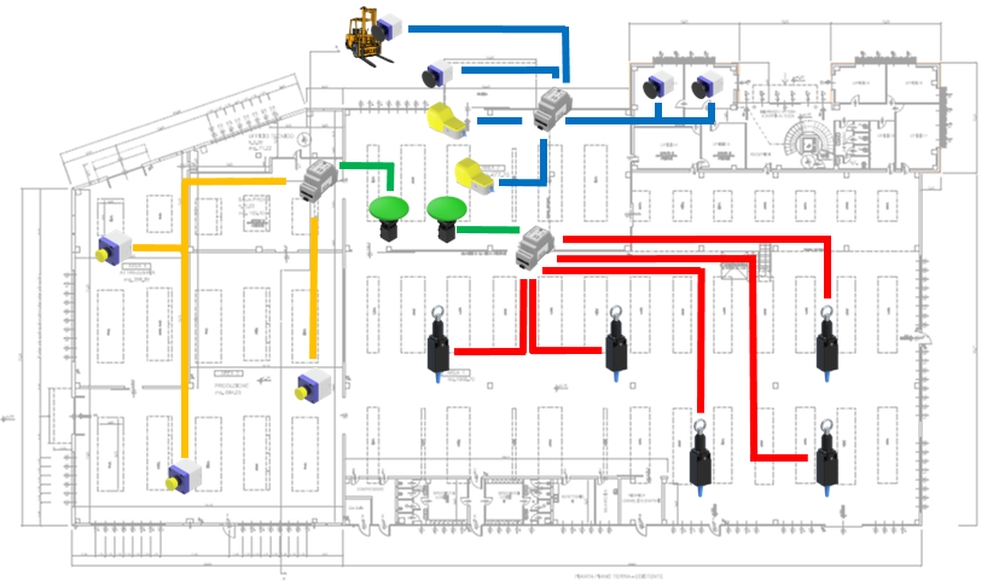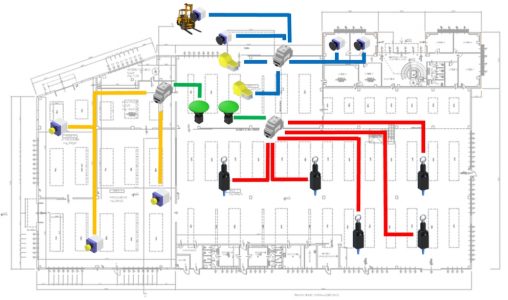 Reliable connection throughout the production area
Not only access monitoring, but also all picking operations can be optimized using wireless, battery-free devices, thanks to pushbuttons and rope switches available at workstations, thus ensuring quick and easy communication between operators. These switches are used to signal the need for part replenishment and help the warehouse operators to reduce transfers between warehouse and production lines.
The adoption of this solution in a wide area like the COMEPI production plant is made possible by the reliable connection and long-range transmission, thus enabling coverage of the whole company surface with a few receiver units and with no need for signal repeaters.
Last but not least, the proven mechanical reliability of COMEPI devices has been tested for over 1 million operations. A long operating life and battery-free operation reduce maintenance costs and bring plant production downtime to zero.
COMEPI has fulfilled its commitment to prevent virus spread, thanks to wireless and battery-free products based on EnOcean technology that deliver maximum reliability and performance to our system.
We hope this experience will serve as a good example of wire-free, battery-free and virus-free operation in an industrial and productive environment.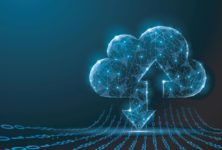 Smart Spaces