Smart Home
Old or new: eTronic can handle both
Author: Thomas Seifried, Product Management, MACO Group
Issue 02-2021: read all articles online read as pdf
Is your building new or has it been around for a while? The eTronic wireless sensor from MACO always cuts a fine figure. It's suitable for both new buildings and retrofits. eTronic simply makes windows smart.
The future starts today. Many building owners would like to invest in a "smart home" from the very start. The eTronic window sensor makes things easy. The device can be installed in next to no time and be integrated into the smart home via EnOcean wireless technology. It takes very little effort to create a smart system that monitors windows and permits a wide range of fascinating functions that interact with an EnOcean-capable smart home system as well as other components in and around the house, such as roller shutters, heating systems and alarm sirens. It can even work together with wind and rain sensors.
Equally suitable for retrofits
eTronic is a master of flexibility. It fits practically any window, regardless of the material or profile. This means that almost any home can be transformed into a smart home, even existing and older buildings. What about optics? eTronic doesn't affect visual appearance. It's invisible when the window is closed or tilted. The sensor also features an attractive design.
Open or locked?
MACO eTronic is also impressive for its extremely long battery life. In its basic function, the sensor focuses on the essentials. It detects whether a window is open or locked, thus supplying information about the most relevant states. Its "big brother," the mTronic, additionally detects a tilted window as well as break-in attempts, both when locked and tilted. This makes this model especially suitable for windows – or (sliding) doors – that offer little resistance to a clever thief.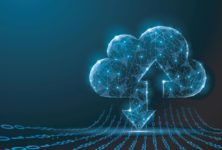 Smart Spaces