Smart Spaces
The build UP to your EnOcean solution has never been so quick!
Author: Fabrizio del Maffeo, Managing Director, AAEON
Issue : read all articles online read as pdf
UP is a credit card sized single board computer designed for makers, innovators and startups who intend to quickly upscale their prototyped ideas into mass produced solutions. Building on some of the best capabilities of existing maker and embedded boards in the market today, UP bridges the gap between the world of prototypes and the world of high-grade mass-produced embedded systems solutions.
UP is powered by an Intel® Atom™ x5-8350 Quad-Core 1.4/1.92Ghz 64 bit CPU with 1GB/2GB/4GB RAM, 16GB/32GB/64 eMMC, 40 GPIO expansion driven by Altera Max V CPLD, 6 USB 2.0, USB 3.0 OTG, 1 Gbit Ethernet, HDMI, DSI, and MIPI-CSI interface.
Designed to embrace as many software developer communities as possible UP supports Ubilinux (a customized Debian distribution), Yocto, Ubuntu, Phoenix OS, Microsoft Windows 10 Professional and Microsoft Windows 10 IoT Enterprise. UP users are supported by an online community (www.up-community.org) where tutorials and pro-active support forums are available. The community also provide professional services including customized derivatives.
Energy from the environment
Combined with EnOcean-based energy harvesting wireless components, it opens up the world of self-powered wireless applications to developers. Miniaturized energy converters power wireless modules using the energy directly from their surroundings – from motion, light or temperature. These modules enable users to develop a broad range of self-powered, maintenance-free products and applications, requiring no wiring or cabling. This results in highly flexible control products for a huge variety of automation purposes including smart home and IoT.
Interoperable approach
The EnOcean technology comes with another core benefit for a quick time to market: using the international wireless standard ISO/IEC 14543-3-1X and unified application profiles, all EnOcean-based products are interoperable.
UP users can easily access the EnOcean technology using the EnOcean Kinetic Design Kit or the Smart Home Kit sold in the UP Shop (www.up-shop.com), download the OS and the libraries from the community and quickly build up their solution for smart home, building automation or Internet of Things.
The EnOcean Kinetic Design Kit includes the transmitter, the energy converter, the wireless energy harvesting pushbutton, the adapter module to connect to UP.
UP users more focused on smart home can use the Smart Home Kit powered by EnOcean technology; in the kit they will find the electrodynamic pushbutton, wireless magnet windows contact, wireless temperature sensor and contact switch. Once the solution is ready, they can share their projects with the community and sell their products through the UP Shop.

                                                     UP-Board – UP-CHT01                         UP EnOcean Kinetic Kit           UP EnOcean Smart Home Kit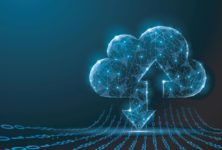 Smart Spaces