Smart Spaces
Open Connectivity Foundation – the new standard for the interoperable IoT
Author: Jörg Hofmann, CEO, BSC Computer GmbH
Issue : read all articles online read as pdf
Billions of connected devices such as phones, computers, appliances and sensors should be able to communicate with one another regardless of manufacturer, operating system, chipset or physical transport. The Open Connectivity Foundation (OCF) is creating a specification and sponsoring an open source project to make this possible.
OCF will unlock the massive opportunity in the IoT market, accelerate industry innovation and help developers and companies create solutions that map to a single open specification. OCF will help ensure secure interoperability for consumers, business, and industry.
EnOcean Alliance and OCF – Bridging open standards
The EnOcean Alliance has been partnering with the OCF (originally called Open Interconnect Consortium) and the AllSeen Alliance (now merged into the OCF) for the past two years and has been in the forefront of demonstrating the true capabilities of these technologies publically, for example at the Mobile World Congress (MWC) in Barcelona 2015 and Consumer Electronics Show (CES) 2016 in Las Vegas.
BSC Smart Home Gateway: the key to interoperable IoT
The OCF has over 300 member companies, lead by industry leaders such as Microsoft, Intel, Qualcomm, Cisco, Electrolux, LG, Haier and Samsung. EnOcean Alliance promoter member BSC Computer GmbH is a platinum member of the OCF and is spearheading the efforts to create the multi-standard interoperable eco-system for IoT applications such as smart homes.
As early as 2007, BSC pioneered the solution enabling EnOcean sensors and actuators to communicate with the internet and in 2009 released first smart home app, followed by solutions for smart metering and ambient assisted living. The current generation of the BSC gateway solution is based on the latest highest-security Intel platform, enabling the entire EnOcean eco-system to be easily integrated into multiple interoperable IoT solutions.
www.embedded-intelligence.de/en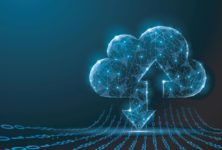 Smart Spaces