Smart Spaces
Seamless communication in the Internet of Things
Author: Jörg Hofmann, CEO, BSC Computer GmbH
Issue : read all articles online read as pdf
Billions of connected devices such as phones, computers, appliances and sensors should be able to communicate with one another regardless of manufacturer, operating system, chipset or physical transport. The gateway solution from BSC Computer enables seamless communication in the IoT by connecting the EnOcean wireless standard with leading protocols like IoTivity.
Seamless, interoperable connectivity for the IoT
The Open Connectivity Foundation (OCF) has over 380 member companies, lead by industry leaders such as Microsoft, Intel, Qualcomm, Cisco, Electrolux, LG, Haier and Samsung. The organization is creating a specification and sponsoring an open source project to make this possible and will unlock the massive opportunity in the IoT market, accelerate industry innovation and help developers and companies create solutions that map to a single open specification. OCF will help ensure secure interoperability for consumers, business, and Industry.
BSC Smart Home Gateway: the key to interoperable IoT
EnOcean Alliance promoter member BSC Computer GmbH is a platinum member of the OCF and is spearheading the efforts to create the multi-standard interoperable eco-system for IoT applications such as smart homes. As early as 2007, BSC pioneered the solution enabling EnOcean sensors and actuators to communicate with the internet and in 2009 released the first smart home app followed by solutions for smart metering and ambient assisted living. The current generation of the BSC gateway solution is based on the latest highest-security Intel platform, enabling the entire EnOcean ecosystem to be easily integrated into multiple interoperable IoT solutions.
All things connected
At CES 2018 in Las Vegas, OCF together with Comarch Healthcare, Haier, Honeywell, LGE, Lynx Technology, the EnOcean Alliance, and other partners demonstrated how to enable easy user interfaces to control the IoTivity-based Smart Home.
EnOcean-based sensors generate reliable data, send it directly to the OCF network via an EnOcean gateway and then, for example, connect it directly with the intelligent InstaView ThinQ refrigerator from LGE. This means that all intelligent devices can be visualized and controlled using the display on the refrigerator. If, for example, a window monitored with an EnOcean-Eltako sensor is opened, you will immediately receive messages on the LGE InstaView ThinQ refrigerator and the Lynx MiND Mobile App, while the Honeywell T5 Smart thermostat setpoint is set automatically in order to save electricity.
When an EnOcean alarm button is pressed, the Haier Wall Oven automatically turns off; alarm messages are immediately visible at several interfaces. A potential water leak can be detected using an EnOcean Eltako water sensor. In this case, an alert message will be displayed directly on the LGE InstaView ThinQ refrigerator and the Lynx MiND Mobile App.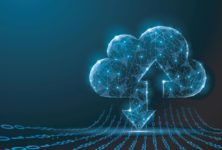 Smart Spaces