Smart Spaces
CWS: Hygiene first – digital washroom solutions
Author: Annetta Lust, Head of Digital Business Solutions – Hygiene, CWS Hygiene International GmbH
Issue : read all articles online read as pdf
As the COVID-19 pandemic shakes the global economy and disrupts the way we live, work, and conduct business, we believe the role of technology is going to be more pivotal than ever for facing the new challenges in the cleaning and hygiene industry. Complementary IoT solutions and innovative technologies offer great support to our businesses.
The world of the IoT is diverse and rapidly changing. One of the key challenges is making the connections between technologies for facilities in order to proactively keep up with servicing and always ensure product availability for occupants (facility managers) and patrons (customers/users). This applies especially to offices and high-traffic environments.
What are some of the practical ways that a digital washroom solution can help in the near term?
Consumption information and consumables availability are a big challenge right now and provide an opportunity for an IoT solution
Structured workflow and visibility of actual filling levels allow a target resource allocation
Distributing consumables to the places where they are needed is a huge benefit in terms of minimizing social contact and the spread of infections
Effectively servicing washrooms and buildings will leave many people looking for ways to increase efficiency. Our evolving capability of collecting insights from dispenser data, combined with washroom traffic information, enables smart cleaning operations and ensures that hygiene requirements are met.
We perceive a growing interest in an IoT solution from the market leaders in the cleaning industry. Partnering with EnOcean and members of the EnOcean Alliance, we stay visionary and keep innovating solutions and business models that will enable us to contribute to a healthier and safer tomorrow.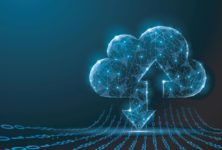 Smart Spaces