Smart Spaces
Thing-it: The digital transformation of the office – teaching space how to think
Author: Dr. Marc Gille-Sepehri, founder and CEO of Thing-it
Issue : read all articles online read as pdf
Agility is determining today's workplace. Employees increasingly work independently of time and location. This development and the current challenges presented by the pandemic, such as social distancing and hygiene measures, require new digital office concepts. As a specialist in the design and furnishing of modern office and work environments, Bene has developed the SMART OFFICE by Bene in cooperation with the software specialist THING TECHNOLOGIES and the full-service provider GMS Global Media Services GmbH.
Sensor intelligence permits precise space analysis
Since many companies have switched over to open space and activity-based working, most workstations are no longer assigned to specific employees. "With SMART OFFICE by Bene, we've developed a data-driven office concept – an office that learns," explains Michael Fried, Director of Sales, Marketing & Innovation at Bene.
Organizing more than just the office routine with a smartphone
SMART OFFICE by Bene gives users a digital point of interaction that they can use to plan their everyday work routine from an app or the Web. At the press of a button, the reservation system shows which social distancing-compliant office spaces are available and when. Conference rooms, parking spaces, and lockers can also be conveniently reserved online. Other options include food ordering with a payment function, information on the surrounding area, display of the nearest break room, instructions on how to use the media equipment in the conference room currently occupied, and much more.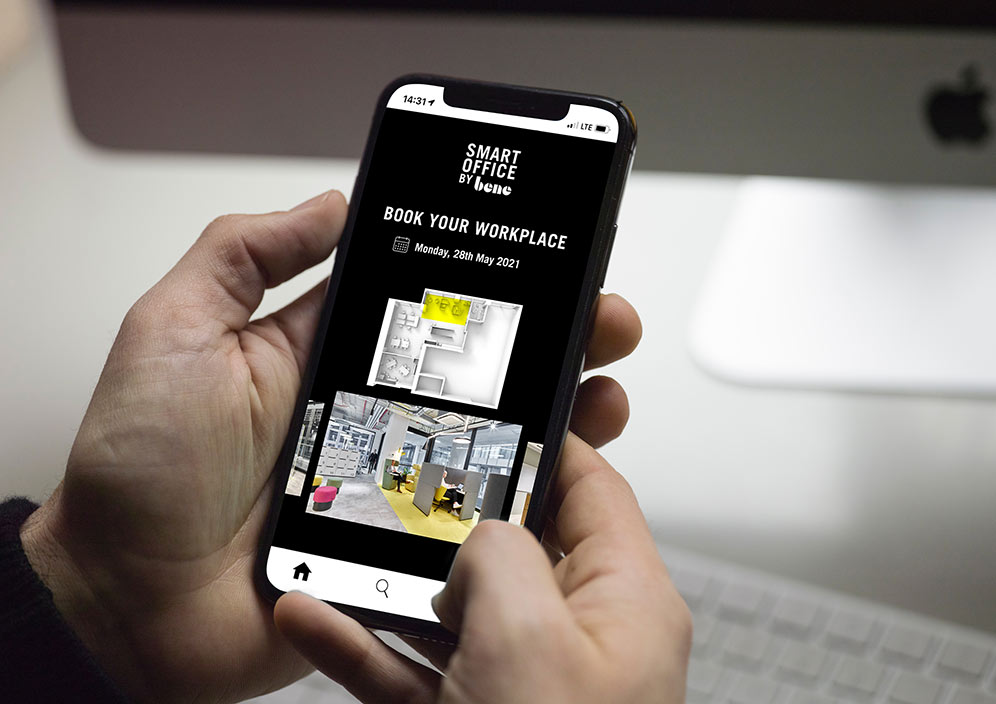 Complete solution from a single source
The customer's needs also determine how comprehensive the app will ultimately be. That's where GMS Global Media Service (GMS) comes into play. "In our capacity as a smart office system integrator, we provide complete support for every project. This includes comprehensive system design and implementation in new buildings as well as retrofits," says Tobias Enders, Managing Director of GMS.
Customers want to know more about their space
Many customers see the ability to analyze the use of office space as key. They want to know how their space is being used. This type of analysis can be made possible only by combining furniture with sensors using EnOcean wireless sensors. These devices are maintenance-free and have a long lifespan because they generate the energy they need on their own. They're either solar-operated or convert movement into energy. As a result, they work completely independently of the power grid. The sensors can also be integrated into existing infrastructures with little effort.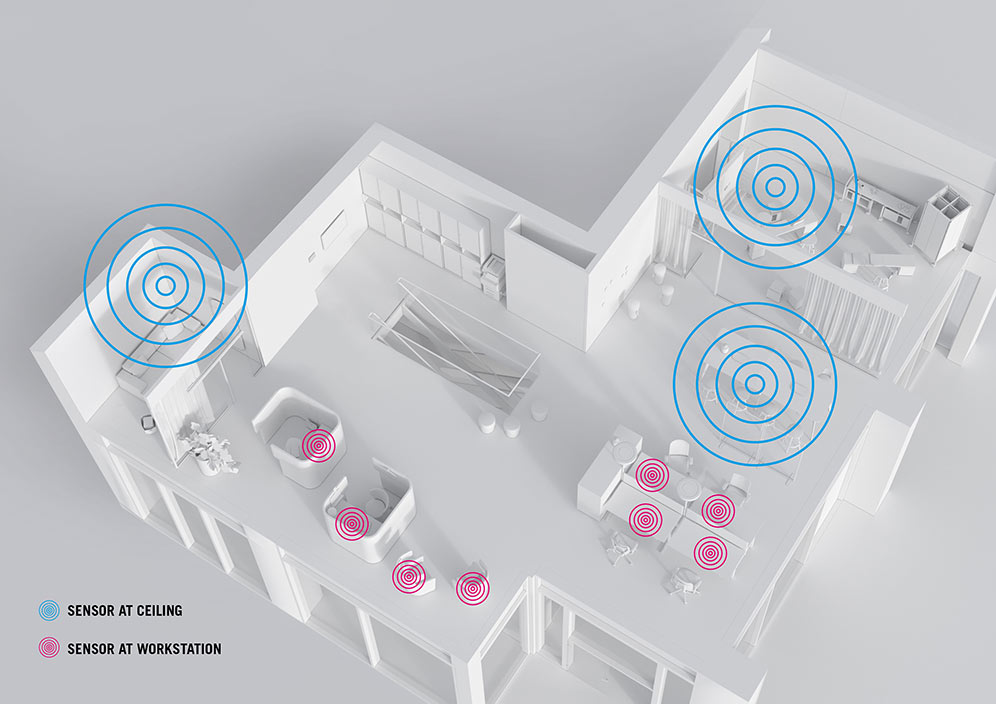 Analyzing how offices are used in compliance with data privacy rules
Now more than ever, it's important to make a data-based assessment of which areas can still be used after people return to the office. The point is not so much to rent less office space as to learn how to make better use of the existing space. For this purpose, vibration sensors are mounted unobtrusively on or beneath the desk, and ceiling sensors are installed in meeting rooms. It's important to use only technology that protects privacy and thus complies with Europe's General Data Protection Regulation (GDPR).
Interacting with the office
Thanks to software from Thing-it, users see a virtual twin of the space and can locate all the resources that can be reserved, including workstations, conference rooms, lockers, and phone booths. Users can see the status of a resource on their smartphone displays, and also whether it can be reserved, when it's occupied or, with their colleagues' consent, who has booked it and for how long. With the aid of EnOcean sensors, users can also control CO2 levels in room air, room climate, lighting, and shading via the app.
Getting more out of office space with technology
When employees reserve a workstation via Thing-it, this is the first step toward managing the space efficiently. The company that uses the app can see which resources are most frequently used. This can be then be linked to other processes like cleaning. Conference rooms that are rarely used don't have to be cleaned as often.
In this type of project, process-oriented issues are also important: Who has which rights to reserve what? Who's allowed to control what in the conference room? The solution used must be extremely flexible and customizable. This is the only way to make building and asset management truly efficient.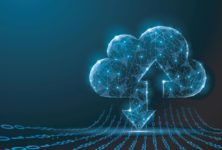 Smart Spaces