Smart Spaces
From your office to the cloud – Self-powered sensors for the Internet of Things
Author: Shawn Pedersen, President, Echoflex Solutions, Inc.
Issue : read all articles online read as pdf
With its new series of Wall Switch Sensors, Echoflex introduces new products for distributed control and Internet of Things solutions.
OWS Series Occupancy Wall Switch Sensor
The Echoflex OWS Series provides control for your lighting and receptacles in one unit, combining a wireless wall switch with a wireless occupancy sensor. Used with Echoflex controllers, the OWS is ideal for installation in small offices and boardrooms. The OWS provides on/off switching, manual dimming, occupancy/vacancy sensing and occupancy-based plug load or HVAC control. The occupancy wall switch sensor is available in Dual Tech and PIR models.
MOS Series Dual Tech Ceiling Mount Sensor
In the continuing evolution of the former occupancy sensor platform, the company introduces the MOS-DT solar-powered, wireless, Dual Tech sensor. The improvements in solar energy harvesting and power management enable the development of battery-free, wireless, dual technology ceiling sensors. The MOS-DT uses PIR and acoustic sensing technologies to provide 360 degrees of large-area occupancy detection up to 2,000 square feet. False trips are minimized through advanced signal filtering resulting in a positive occupant experience.
MOS – MT Indoor Environment Sensor
Responding to the demands of the IoT sector, Echoflex has leveraged its energy harvesting, wireless and battery-free designs to address diverse facility environment sensing. The MOS-MT combines detection of occupancy/vacancy, temperature, light level and audible noise values into a single, wireless sensor. The MOS-MT provides real-time data of several environmental parameters that are used to improve operational and facility efficiencies.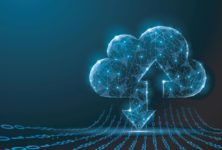 Smart Spaces