Smart Spaces
Digital signage and room booking for smart buildings
Author: Franck Dupin, CEO, INNES SA/Qeedji
Issue : read all articles online read as pdf
Thanks to its brand of electronic equipment, Qeedji, INNES SA can now complete its digital signage devices with EnOcean sensors and push buttons based on Bluetooth Low Energy (BLE).
The need to optimize the workspace requires the installation of intercommunicating devices, making it possible to bridge the gap between the real situation of occupation of space and the resources initially reserved. Digital signage must also be able to participate in displaying up-to-date information on the availability of a workspace.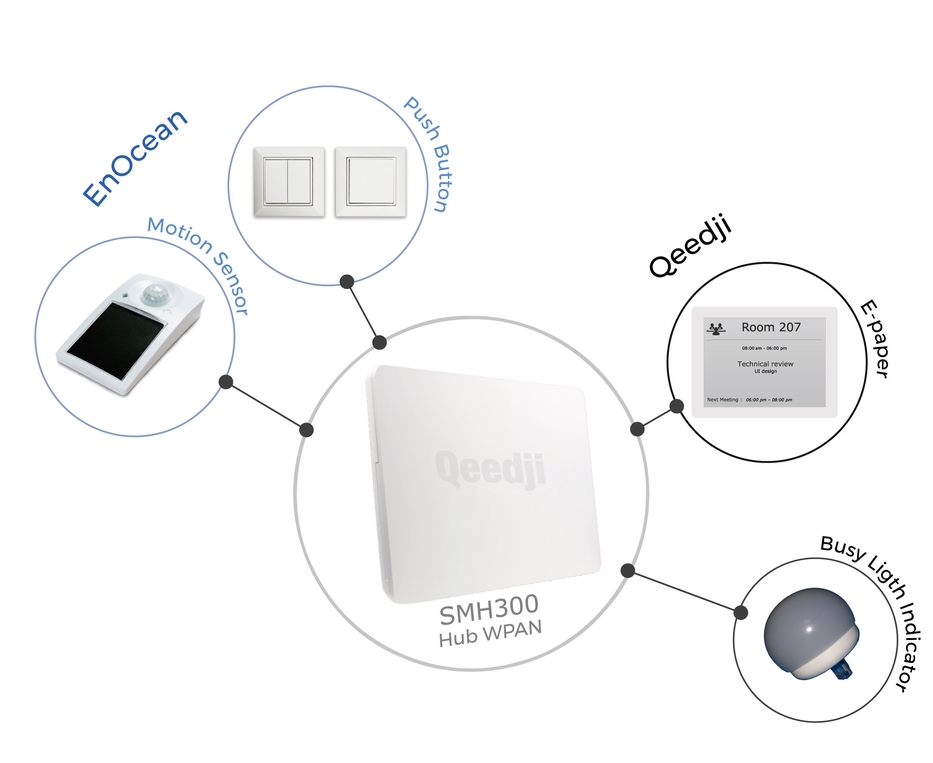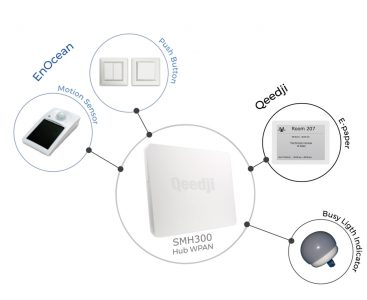 Building on the development of the SMH300 gateway, Qeedji makes it possible to connect BLE sensors from EnOcean with the meeting room reservation system (MS-Exchange/Microsoft 365, GSuite, etc.). The information acquired can be displayed on a SLATE106 e-paper screen. This 6-inch wireless screen has an autonomy of more than 3 years. It is even able to interconnect with an access control system, thanks to its integrated NFC/MiFare badge reader. Finally, because availability often needs to be reported remotely, the Qeedji SBL10e indicator light can be used for color signage synchronized in BLE with the rest of the system.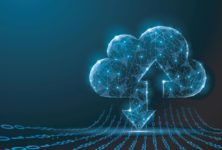 Smart Spaces