Smart Spaces
Mobility during COVID-19: Occupational safety starts on the way to work
Author:
Issue : read all articles online read as pdf
After the easing of the COVID-19 restrictions, many companies and businesses have resumed operations under certain conditions. For employees who don't own a car, riding a bicycle is a safe alternative, or they can still take public transportation while wearing a face mask. Many staff members who used to ride public transportation to work are, however, switching to their cars. As a consequence, auto traffic – in particular, cars looking for a parking space – is on the rise.
Parking spot concepts that protect against infection
In this context, innovative parking space concepts are needed, which must be drawn up as an infection prevention measure in all companies and businesses that provide parking spaces. They are aimed at maintaining social distancing between visitors as well as complying with the maximum permissible number of customers and employees.
Relatively simple measures, such as blocking off parking spots, increasing the parking area, or imposing a maximum parking duration require a great deal of added effort, which does not pay off in the long run but may nevertheless be necessary to prevent infection.
Sustainable parking space management with EnOcean
For many companies, it is worthwhile to take a look at smart parking space concepts that ensure more efficient use of parking space even after the pandemic is over.
ParkHere offers an individually configurable all-in-one solution for efficient parking space management that enables visitors to reserve spots for a certain period. This option makes it possible to comply with social distancing rules as well as limit the number of visitors.
The ability to reserve a parking spot through the system is flexible enough to ensure, for example, that only every second parking space is occupied. A maximum permissible parking duration can also be imposed over the configurable period. A smart terminal makes it possible to contactlessly regulate the entering and exiting of parking areas through licence plate recognition.
In addition to digital parking space management, ParkHere also provides floor sensors for detecting the occupancy status of parking spots. For this purpose, ParkHere uses wireless sensors from EnOcean that are installed in the floor. They report the current occupancy of a parking space to the system, meaning whether it is free or occupied. The sensors obtain their energy directly from their surroundings by means of energy harvesting, and they operate without batteries.
Once the special rules have been lifted, this system can be used to operate an optimized parking space management system. This makes it possible to increase capacity utilization, minimize congestion at entrances and provide more flexible range of parking services for employees and visitors. The elimination of parking search traffic also reduces emissions and lowers fuel consumption. This approach turns the crisis into a long-term investment in the future.
https://park-here.eu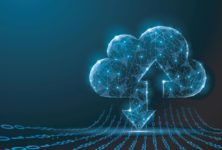 Smart Spaces