Smart Spaces
Meeting the challenges of a changing workplace with Smart Spaces
Author: Nicolle Quaitsch, Head of Center of Excellence Microsoft, T-Systems Multimedia Solutions
Issue : read all articles online read as pdf
Companies are currently facing a complex set of contradictions influenced by different factors. They are facing a tight job market due to a lack of skilled workers. At the same time, employees want their work environment to meet ever greater expectations. This is in contrast to non-digital work areas and illogical processes that have developed over time and cripple individual employee productivity. Agility in the workplace, the ability to adapt quickly to changes, is often stuck in the realm of wishful thinking. The responses to these challenges are multi-layered and are often subsumed under the phrases "new work" and "modern workplace."
Modern workplaces are more than just a home office
The boundaries between working at home and at the office are blurring in the modern workplace. This means that information exchanges and communication have to be made efficient in order to increase productivity. Employees are at the center of this process, which is why the work environment has to be adapted to their needs.
Linking the conventional workplace with aspects of new work can simplify a whole range of organizational processes or shift them away from the employees altogether. A new understanding of leadership, a change in corporate culture and innovative work organization are extremely important aspects of this transformation. The goals to be achieved are giving individuals greater freedom to shape their own work routines, encouraging employee productivity and cutting costs.
New work in Switzerland
Implementing these goals will require not only an innovative understanding of leadership but also a rethinking of the technologies or processes used. T-Systems Multimedia Solutions was therefore approached by colleagues at T-Systems Switzerland. The Swiss colleagues are moving into new offices equipped with EnOcean sensors in order to analyze and optimize the use of space. The sensors measure how meeting rooms, think tank areas and workstations are used to ensure smooth work routines.
The Swiss employees expect to see the following scenarios during the first phase:
Employees increasingly work on projects in groups in the think tank areas, which means that the latter are always booked solid, while other work areas remain unused. The answer would be to create more think tank spaces, a measure that increases productivity and ultimately further motivates the employees. To ensure a smooth workflow, staff members have the ability to book rooms via their O365 application.
Sensors record whether the rooms are then actually occupied. If they determine that a room is not being used, this is pointed out, and depending on the response, the room is made available again to avoid empty space.
The use of sensors intensifies collaboration with facility management, thereby tapping previously unrecognized optimization potential. For example, drawing up staff and work schedules can be optimized when planning cleaning frequency and room availability.
In addition, the use of such innovative technologies increases employee loyalty to the company and thus employee satisfaction. This is becoming increasingly important, especially against the background of recruiting new employees.
This is only one example of the end-to-end solutions for Smart Spaces projects that T-Systems Multimedia Solutions offers its customers. The focus on office environments makes it possible to digitally map space, inventory, processes and employees. The Smart Spaces platform, based on Microsoft Azure, allows both standardized and individual solutions to be implemented internationally. In collaboration with our partner EnOcean, we continuously integrate new sensors to map additional scenarios.
This approach is a journey into a new workspace for everyone. T-Systems Multimedia Solutions sees helping to shape change as one of its core functions.
T-Systems Multimedia Solutions is a new promoter member of the EnOcean Alliance
"As an innovative digital service provider we – T-Systems Multimedia Solutions GmbH – support the EnOcean Alliance. Our vision is to work with the other members to drive forward the development of cross-sector Smart Spaces solutions. Through the excellent cooperation within the EnOcean Alliance we are positioning a solution in the market that uses standard technology elements to enable a high degree of individualization of customer requirements."
Sandor Modsching, VP Digital Work, T-Systems Multimedia Solutions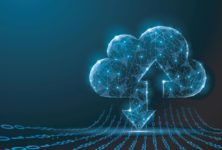 Smart Spaces