Smart Spaces
Direct display of data from battery-free and wireless sensors
Author: Kai, Tomohiro, Manager of EPD Business, TOPPAN Printing
Issue : read all articles online read as pdf
The Japanese company TOPPAN Printing has developed an Electronic Paper Display (EPD) to add display functionality to sensors and enhance the usability of EnOcean products.
Sensor data from various EnOcean sensors can be remotely acquired via the cloud. However, adding a display to the sensor itself allows prompt confirmation of status, thus supporting on-site decision making at the sensor's location without relying on a smartphone or PC to retrieve the data.
TOPPAN has developed a prototype EPD & driving circuit board that adds an EPD to an STM431J sensor.
In addition to temperature, TOPPAN is currently developing a standard-format EPD that can display humidity, CO2 level etc., and can visualize the data recorded by various EnOcean sensors such as STM330.
Data check in the greenhouse
When monitoring agricultural products in a greenhouse, for example, you can check growth status against temperature and humidity at a glance, without removing your gloves, in order to determine if your settings are adequate.
Also, if a large number of workers can recognize that the visualized CO2 concentration is consistently high in a certain office area, it facilitates the decision to repair the HVAC in order to improve the working environment.
Tailored EPD displays
 TOPPAN will supply samples of this standard-format EPD and driving circuit board that connect to your sensor. It is also possible to develop custom designed EPD that are tailored to individual needs.
TOPPAN plans to collaborate with EnOcean Alliance equipment manufacturer members, applying ultra-low power segmented EPD technology to advance the state of visualizing IoT information.
https://www.toppan.com/en/denshipaper/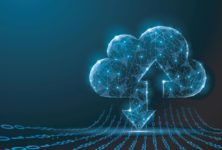 Smart Spaces