Smart Building
New MCS SR Multi Compact Sensor with EnOcean Interface
Author: Cornelius Berns, Head of Sales, THERMOKON Sensortechnik GmbH
Issue 01-2022: read all articles online read as pdf
Compact, versatile and featuring energy-efficiency, the new MCS SR Multi Compact Sensors from Thermokon support the efficient automation of buildings. The small multi sensor can be mounted virtually anywhere and is connected to the building management system (BMS) via EnOcean wireless.
Discreet design – wide range of applications
Barely 15 cm long and only 1 cm high, the slim sensors are ideal for inconspicuous mounting on ceilings, walls or desks. The enclosure, which is identical to that of the SRW03 wireless window contact, ensures a consistent and homogeneous design. The standard colors are white and anthracite.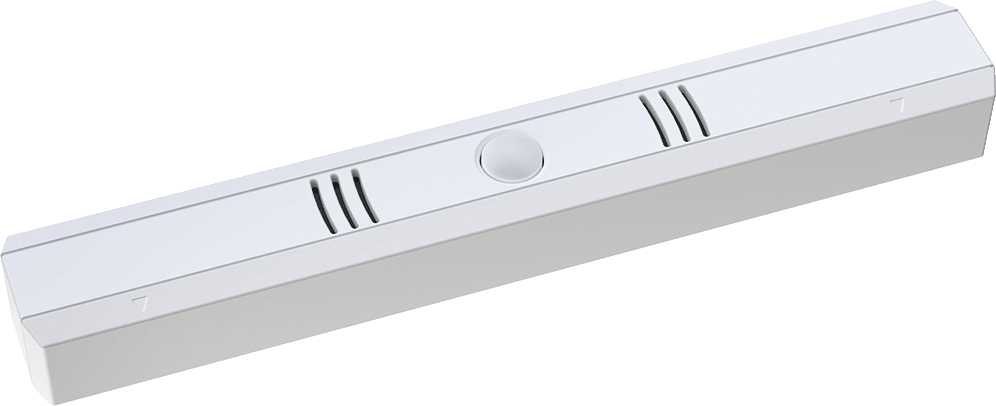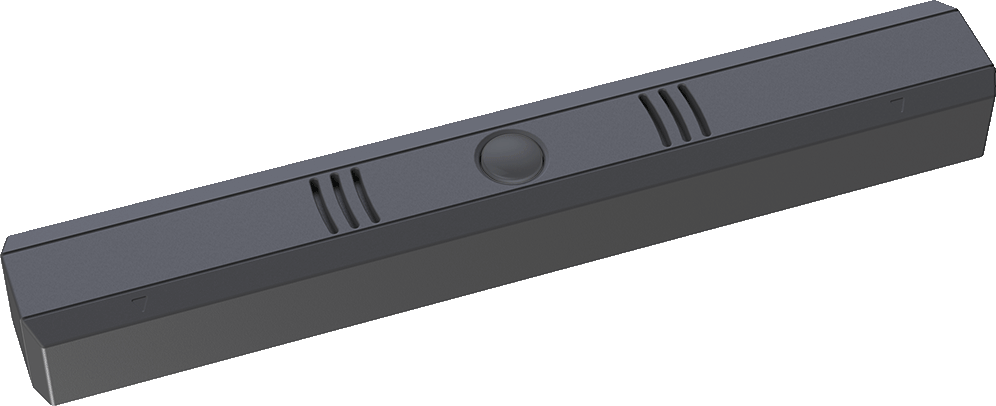 As versatile multi-talents, the MCS SR sensor family is available in three versions with different sensor values/detectors. In addition to a model that measures temperature and humidity, customers can choose between a version with a motion detector and a version with both a motion detector and a brightness sensor. This ensures maximum flexibility and contributes to noticeable energy savings. The sensor reliably reports unoccupied rooms to the building management system and thus initiates the deactivation of air conditioning or lighting in order to save energy.
Desk sharing made easy
The compact motion detectors are an excellent data provider for desk-sharing corporate cultures. Installed underneath a desk in a matter of seconds, the sensors reliably detect whether the desk is currently occupied and immediately provide the BMS with this data, making double occupancies and tiring searches for an available desk things of the past. The MCS SR sensors also excel when it comes to maintenance. The EnOcean radio protocol is characterized by extremely low energy requirements, which means that a AAA battery can last for several years. The MCS SR series also features fast mounting in order to save time. The sensors can be installed using the accompanying adhesive pad or can be fastened in place with screws.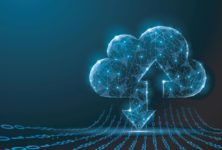 Smart Spaces