Smart Home
Decentralized blind control for existing buildings
Author: Andreas Rüegg, Managing Director, AWAG Elektrotechnik AG
Issue 02-2022: read all articles online read as pdf
WGE "Im Ettingerhof" is a non-profit housing cooperative with around 120 apartments in the city of Basel, Switzerland. In line with the cooperative concept, WGE focuses on people and not on returns. As collective owners, the members have a say in all fundamental issues.
The properties, which date back to 1947, were due for renovation because requirements for apartments have become stricter in recent years. Also, even older buildings can easily be brought up to the state of the art thanks to modern building automation. The building owners jointly decided to rely on AWAG's Omnio radio-based blind control system.
Retrofitting wireless shutter control
Omnio is based on EnOcean self-powered radio technology and operates wirelessly. The Ettingerhof was thus able to modernize its shading system within a very short time. There were more than 600 roller shutters and awnings throughout the complex that needed to be controlled and monitored. The Omnio blind actuators were distributed decentrally in the respective blind boxes, which simplified the installation work considerably. The blinds move – controlled by a central command from several Omnio weather stations – into a defined safety position in the event of thunderstorms, hail, or strong winds. This significantly extends the life of the blinds and increases the comfort of residents and property owners. Weather stations and hail protection are integrated via the Omnio E-Bridge, reliably securing the outdoor area. With customized labeling on the wall transmitters, even elderly residents can conveniently benefit from the EnOcean wireless technology.
Assuming good planning, this example of a renovation perfectly illustrates how a modern wireless solution for large properties can be easily implemented so that buildings remain attractive for younger residents over the long term.
EnOcean handheld transmitter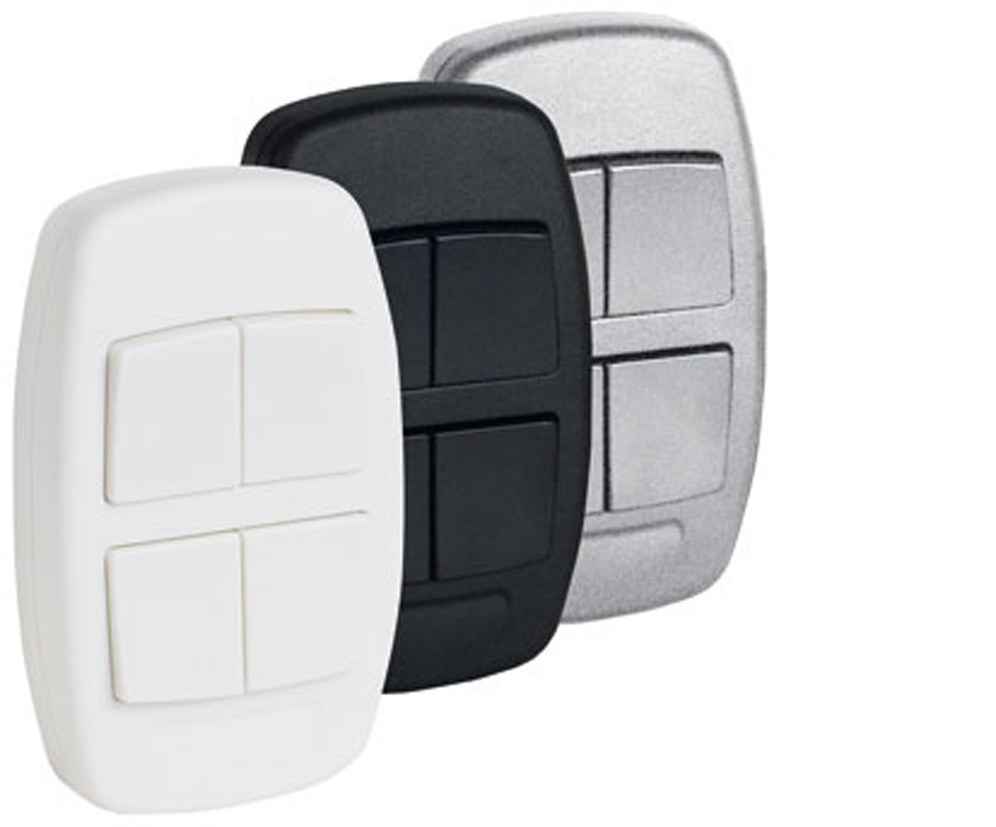 Blind actuator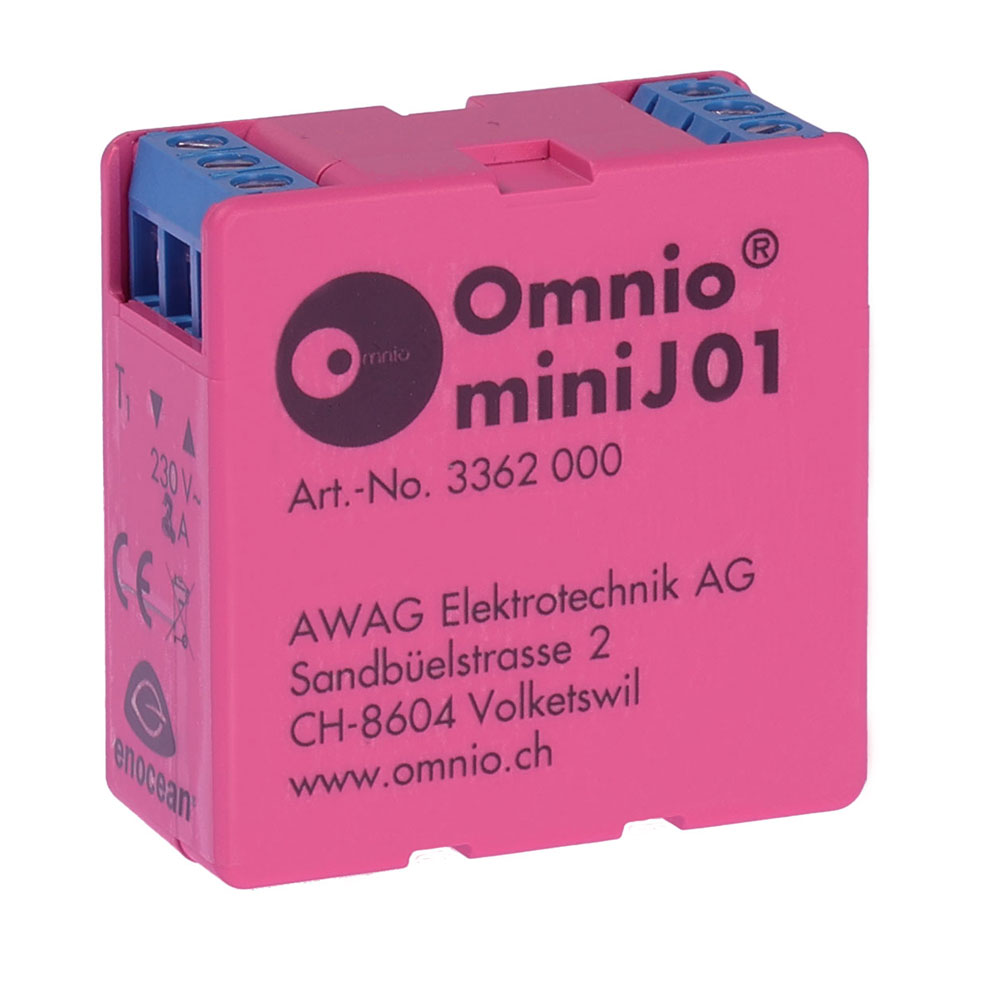 DIN rail-mounted blind actuator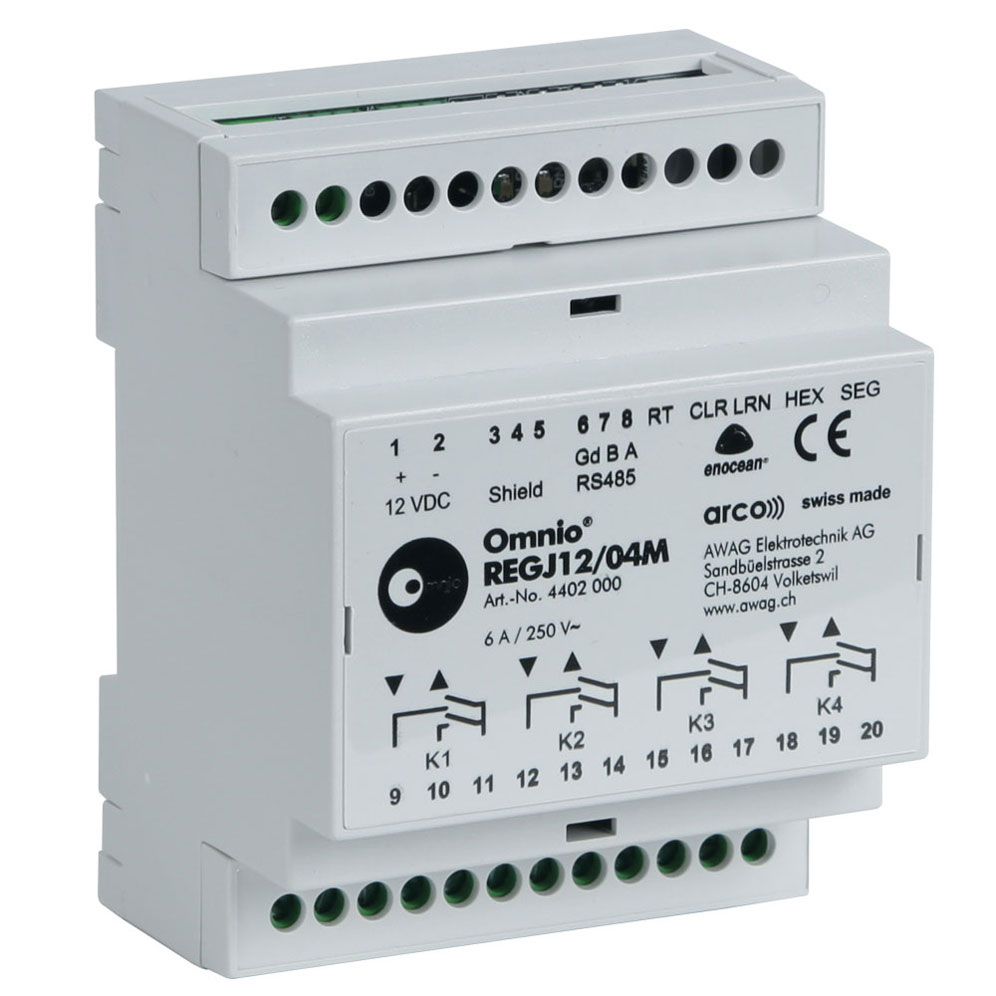 EnOcean wall-mounted transmitter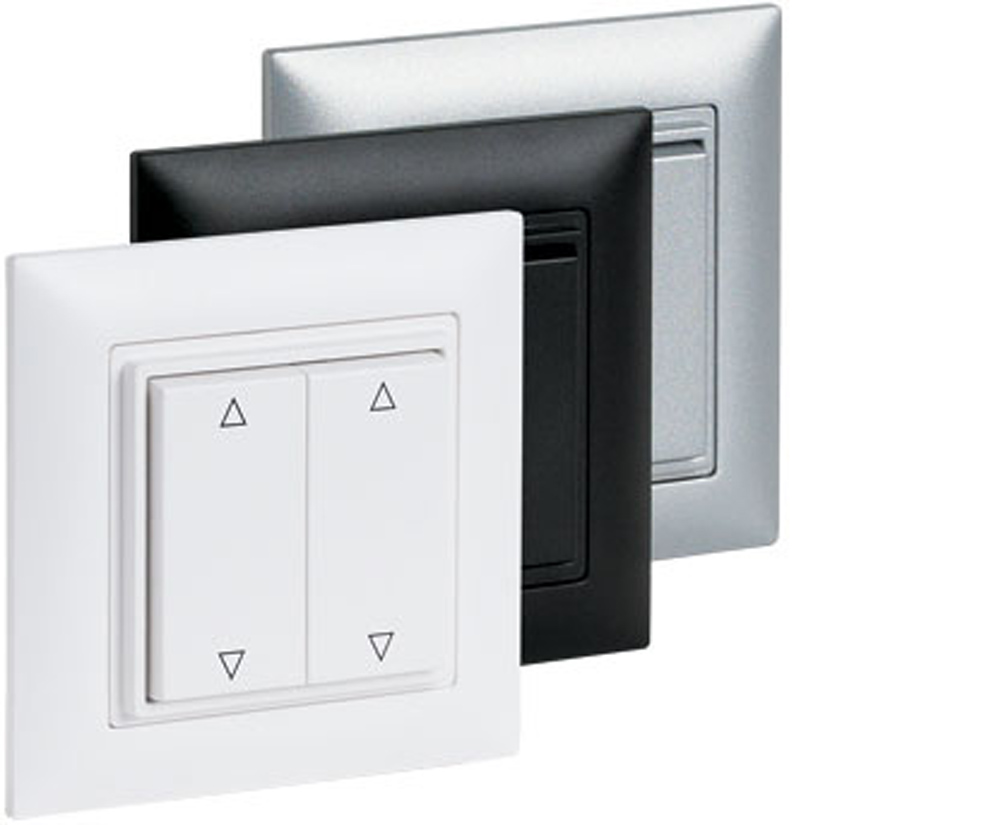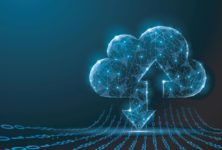 Smart Spaces