Smart Home
Maco: Wireless? It works!
Author: Christoph Lahnsteiner, Head of Door Product Management, MACO Group
Issue 02-2022: read all articles online read as pdf
The new test device from MACO determines the range of the EnOcean signal for the mTronic and eTronic wireless sensors. It also keeps an eye on their function.
The MACO mTronic and MACO eTronic wireless sensors integrate windows, doors, and sliding elements into the smart home system. The new test device makes installation easy –even easier than before, in fact, because it determines the range, i.e. the signal quality. In this way, the device makes it easier to select the gateway location – and indicates where a repeater is needed for a secure connection via EnOcean. Included is a blue test transmitter whose design is based on the eTronic.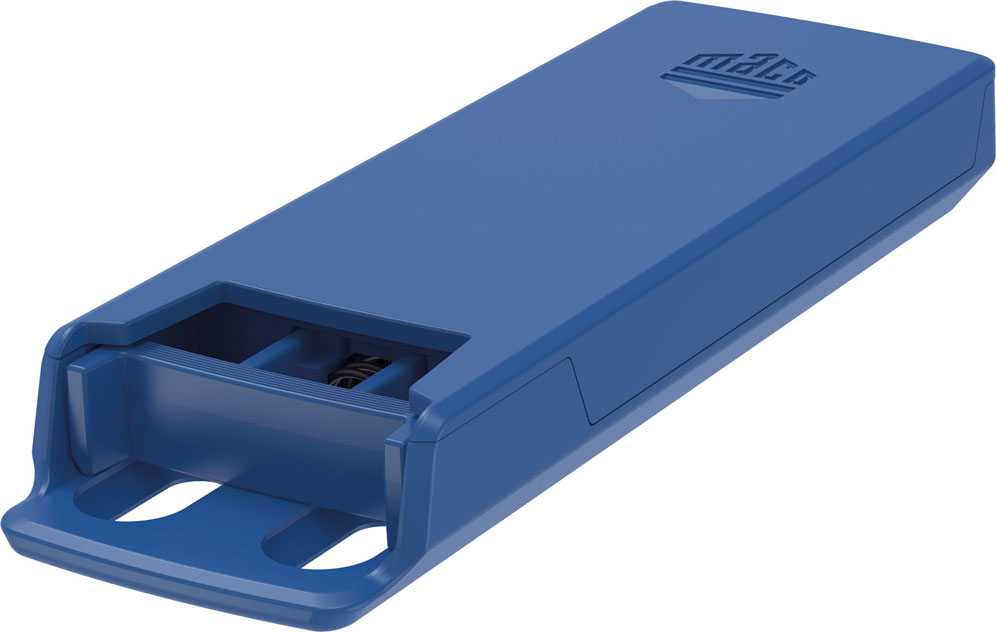 The test device determines the range and quality of the EnOcean signal for the mTronic and eTronic wireless sensors.
Datagram analysis
During the test, the helper relies on clear signals: Four light-emitting diodes ensure visual clarity, and the test device uses a variable signal tone to provide acoustic information. The device is a worthwhile investment in other respects as well. It monitors the function of the sensors by analyzing and displaying their EnOcean datagram as a status signal. eTronic detects "open" and "locked" the states. In addition, mTronic captures the tilt position as well as an unusual movement of the locking pin (manipulation / attempted break-in).
Before the sensors are mounted, the test transmitter checks all elements for connectivity.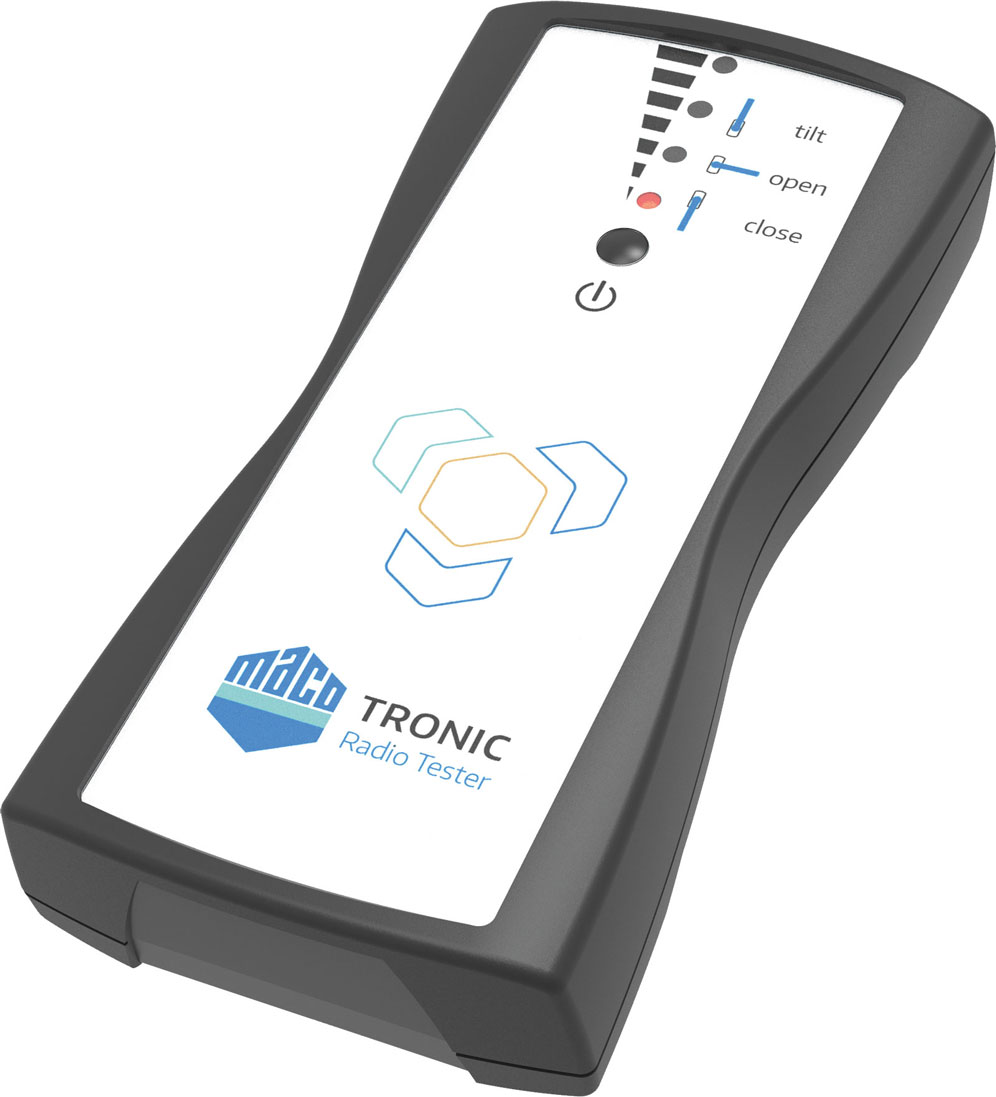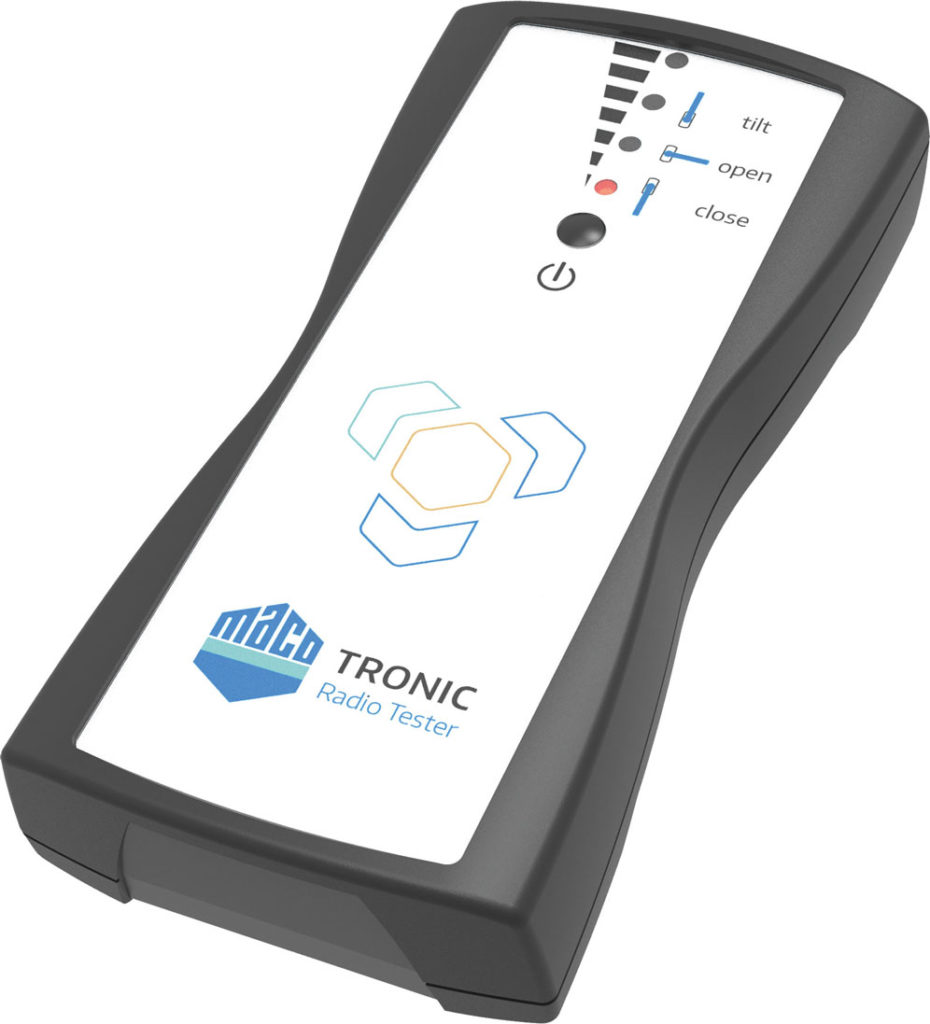 Wireless and hardwired
However, the test device is not the only addition to the MACO family of wireless sensors. The flush-mounted wireless actuator is also a new addition to the portfolio—in line with the motto "everything from a single source." The actuator provides the connection between the wireless and wired worlds and is best hidden elegantly in a flush-mounted box. The wireless sensor monitors the status of the element and reports it to the actuator. The actuator receives the signal, which it passes on to the home control system via a cable to trigger an action.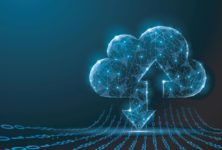 Smart Spaces