Smart Spaces
Smart building interoperability for a digital workplace experience
Author: Fabien Girerd, CEO at Jooxter
Issue 02-2022: read all articles online read as pdf
In this new era, our way of working has undergone a dramatic shift toward the hybrid work model. Contrary to what many companies thought, the world has discovered that much of our work can be done from home and, with the wide variety of tools available, communication between employees can be as easy and effective as it is in the office. This offers employees a great deal of flexibility and autonomy within their work schedule.
Jooxter is a leader in workspace management and a forerunner in the implementation of hybrid work and flexible offices. It offers a solution that helps employees find the perfect workspace and enhances collaboration between staff.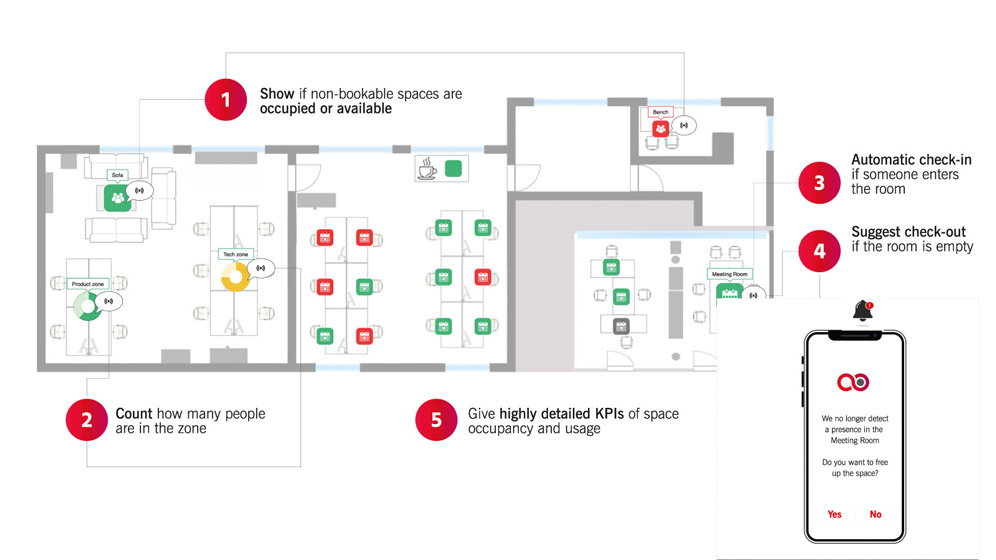 Via the web or mobile app, employees can easily visualize which resources are available and book a desk in the office, let their colleagues know whether they'll be working in the office or remotely, and locate employees with whom they want to organize a meeting or collaborate at adjacent desks.
When EnOcean sensors are connected to the existing IT infrastructure network, companies and their employees are able to find out which spaces are actually being used and which are available in real time. This allows employees to save time on the job and helps companies to optimize their workspace based on tangible data.
Here's a sample infrastructure: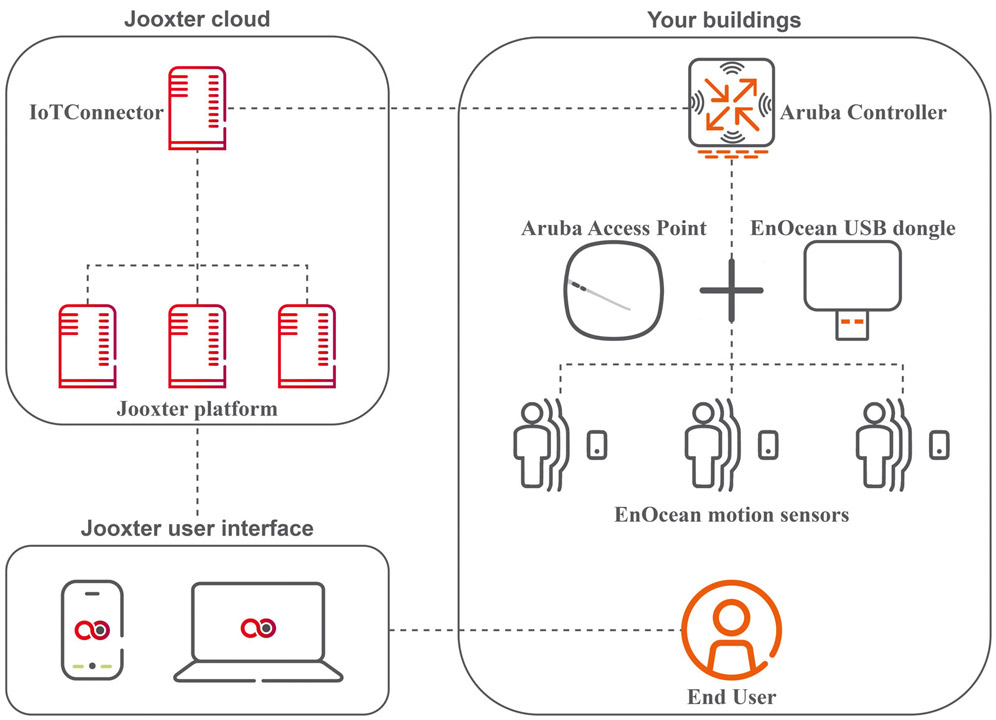 Key benefits:
Improved user experience: Employees are autonomous and can find the space they need at any time with just one click. Building managers can make informed decisions based on tangible, real-time occupancy data.
Interoperability: Cost-efficient solution that makes direct use of the existing IT infrastructure to connect IoT sensors to the Jooxter cloud platform.
CO2 reduction: Self-powered sensors. AI algorithms serve to optimize space occupancy in order to achieve maximum space usage while enabling significant energy savings.
Scalability: The same solution can be deployed on a large scale anywhere and in any type of building without the need to install a specific network for IoT sensors or perform a complex setup at each site.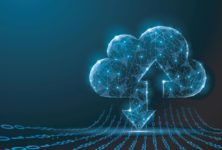 Smart Spaces