Smart Home
Assisted smart living on Shore Road
Author: Anna Borek, Head of Marketing, Eltako
Issue 02-2022: read all articles online read as pdf
Smart home systems for regaining independence and security within your own four walls –
made possible by intelligent technologies from Eltako.
The vision of the family-run company
For decades, Eltako has proven itself as a pioneer in the electrical installation industry. Its aim is to make the lives of its customers easier and more comfortable through the use of intelligent, customizable complete packages. The extensive portfolio is divided into the Professional Standard, Professional Smart Home, and Professional Building categories and includes products for both indoor and outdoor use. Easy control, simple installation, and the creation of automation solutions give users a home where they can unwind and relax after a stressful day.
Assisted smart living
It's no secret that controlling electrical installations via smartphones, tablets, and similar devices provides greater convenience. Yet if you look away from the sheer convenience and search for other benefits, you'll discover features such as Ambient Assisted Living.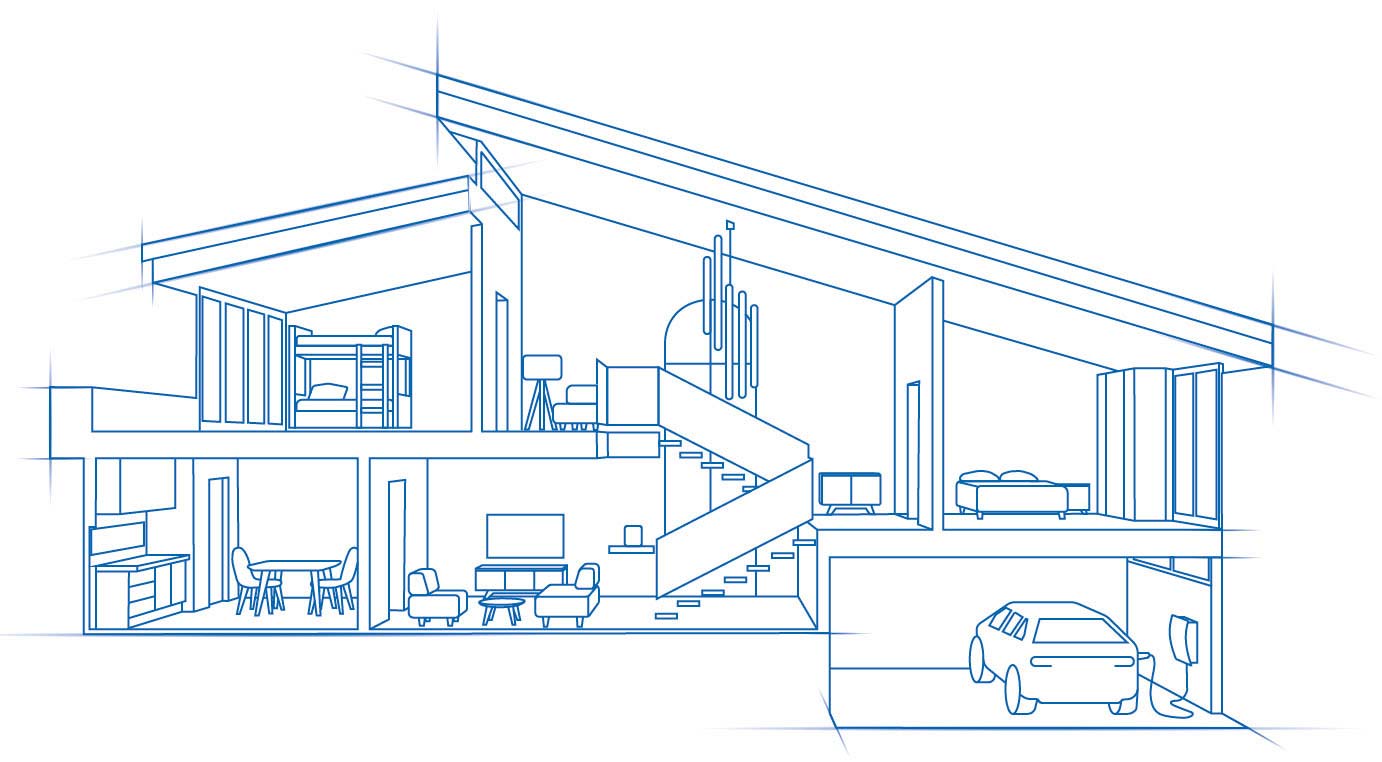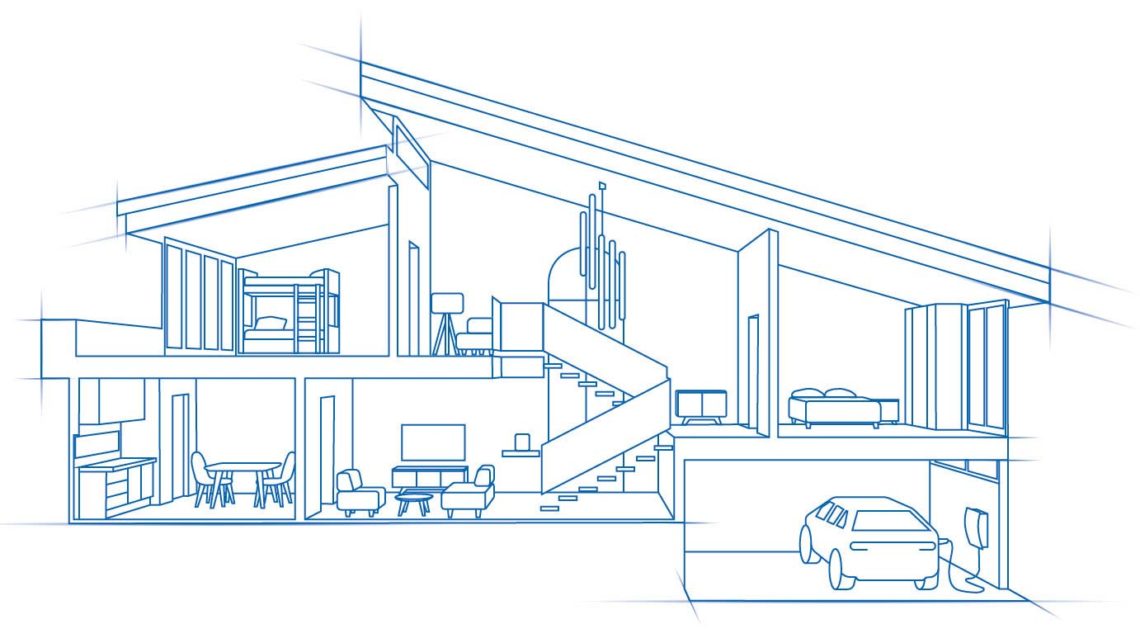 For people whose lives are limited by illness, disability, or injury, living in their own homes can be extremely difficult or even impossible. Any help, no matter how small, can make a tremendous difference. The use of Professional Smart Home products simplifies and automates the operation of such things as lighting and shading, eliminating the need to get up to go to the light switch, for example.
On Shore Road in London, Eltako outfitted an apartment that has been tailored to meet precisely these kinds of needs. It was designed to support its owner and ensure that everyday life is safe and secure.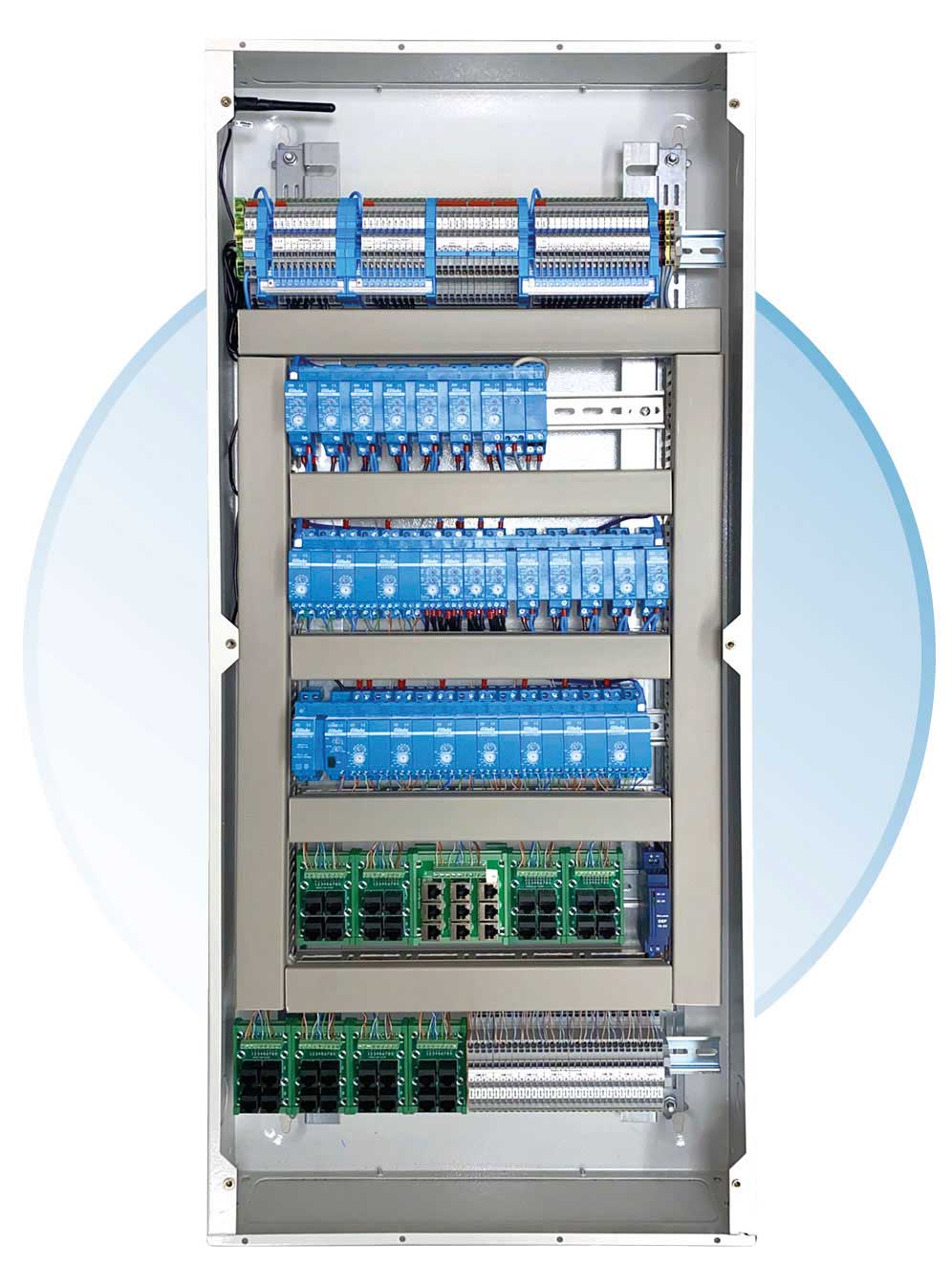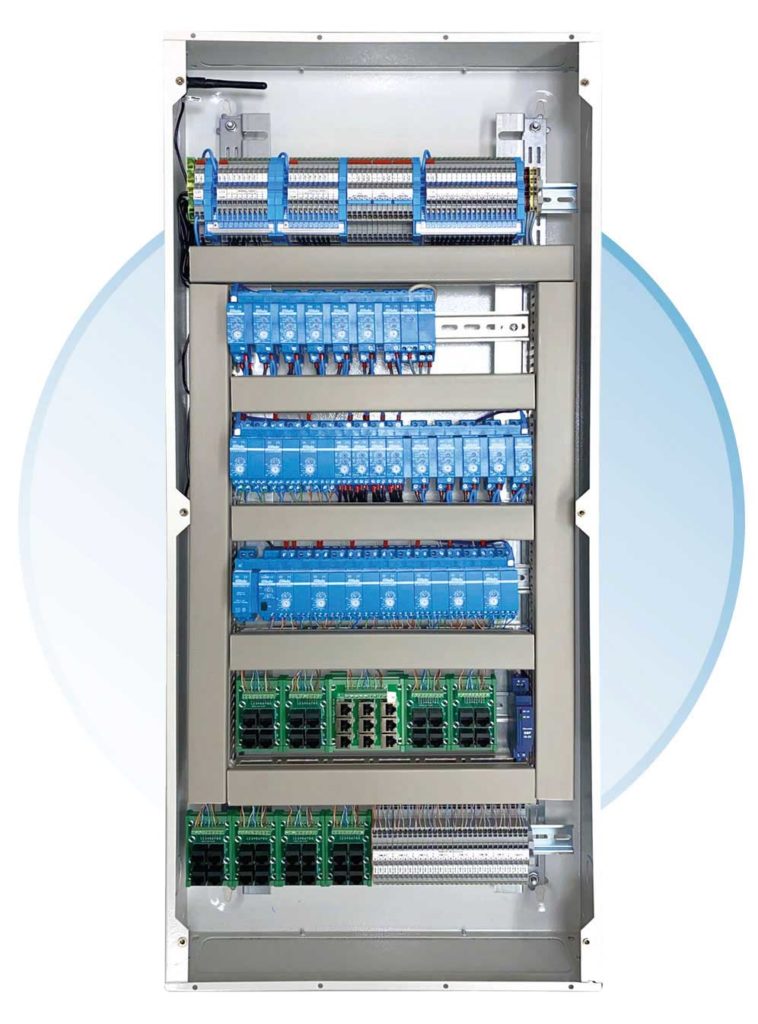 Ready Controls Ltd, Eltako's system partner in the UK, developed a residential concept centered around Eltako's wireless products in close cooperation with the future owner's care team. Because the sensors can be easily installed on almost any surface, they are ideally suited for use in apartments such as these. The devices used included dimmers and actuators for blinds from the 14 series, as well as window contacts, wall switches, and motion detectors. Users can control the smart devices via the GFA5 app and the MiniSafe2. This is Eltako's in-house smart home controller with the associated app, which makes operation and installation as simple as possible.
When these devices interact with higher-level software, the result is a monitoring system that learns the resident's behaviors in a non-invasive way and can thus document deviations. If the person does not get up or go to bed as usual or does not trigger other preset motion detectors, a warning message is sent to the nursing staff. They can then respond according to the circumstances and intervene in dangerous situations in a timely manner. This can be done by means of a home visit or a simple voice message asking the resident to please check in. This type of assisted living minimizes the intervention of caregivers to what is strictly necessary, ensuring that residents can enjoy daily life independently and safely.
Thomas Alt, electrical engineer at Ready Controls Ltd, says: "I think the most important aspect for the customer was that the smart technology was used in the right way, which improving their lives over the long term and making them happier and more independent. Along with all the other benefits to caregivers, that makes all the difference and makes this investment worthwhile."
Conclusion
Smart home technologies have a reputation for being used exclusively in large and expensive new buildings. The reality is quite different. An intelligent control system and electrical installation are not just a gimmick; on the contrary, they can make many people's lives easier by giving them freedom and security in their own homes. Eltako's products can be used flexibly, are energy-efficient, and conserve resources because they are based on EnOcean's energy harvesting technology. By harvesting its own energy, reducing the need for caregiver intervention, and adding products affordably, Eltako helps customers save time and money. By avoiding wires and batteries for most products, the devices used are very reliable – something that is extremely important, for example, when it comes to Ambient Assisted Living.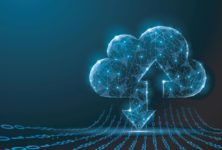 Smart Spaces