Smart Spaces
EnOcean sensors for smart spaces by WinShine
Author: Marketing Department, Nanjing WinShine Network Technology
Issue 02-2022: read all articles online read as pdf
Smart spaces equipped with sensors not only make it possible to collect data about the office environment and occupancy status at any time, but also enable automatic indoor climate adjustment, room or workplace booking, and the generation of service work orders. WinShine has developed several new sensors for smart spaces that offer new options for facility and office management.
Desk occupancy sensor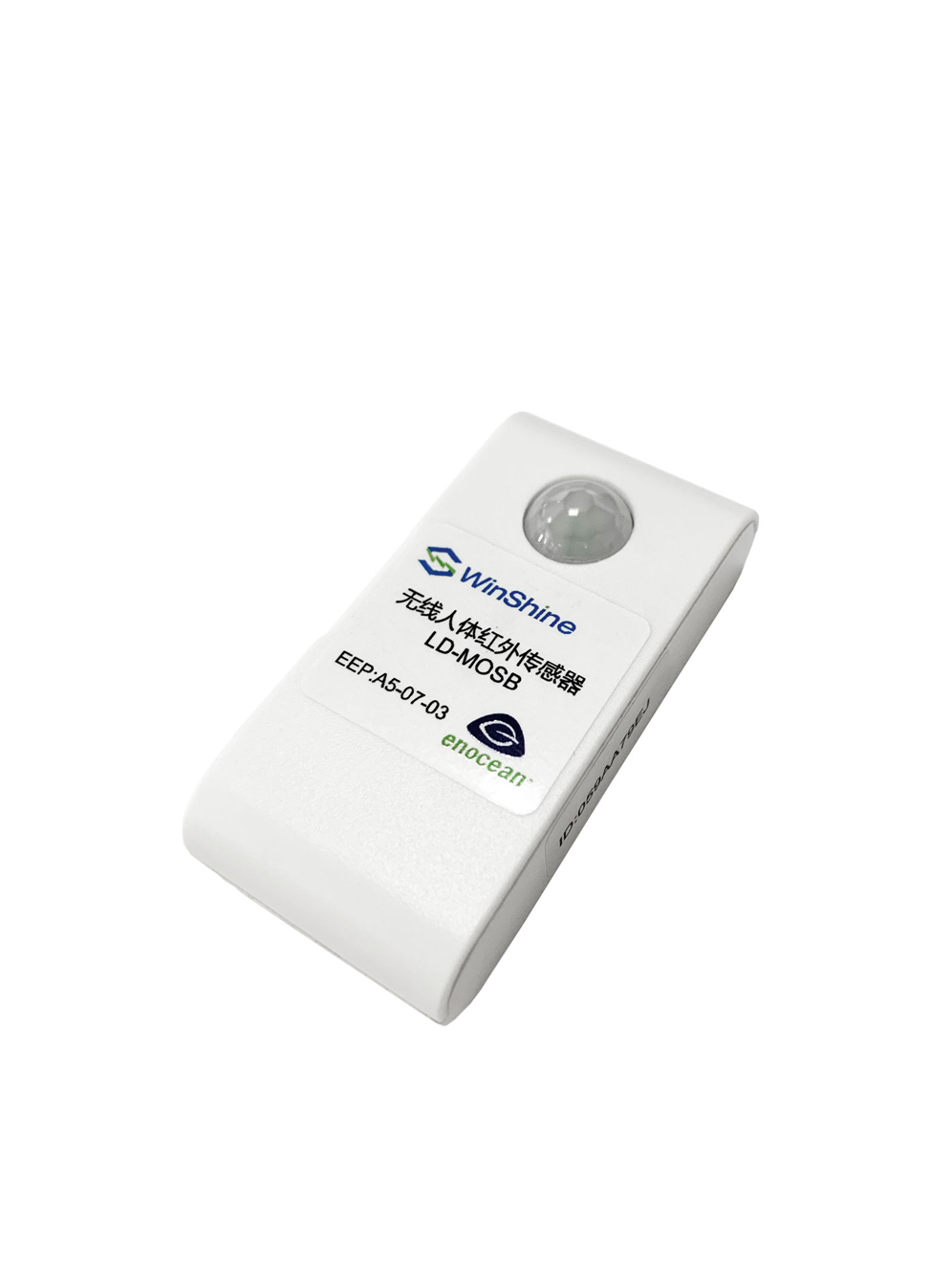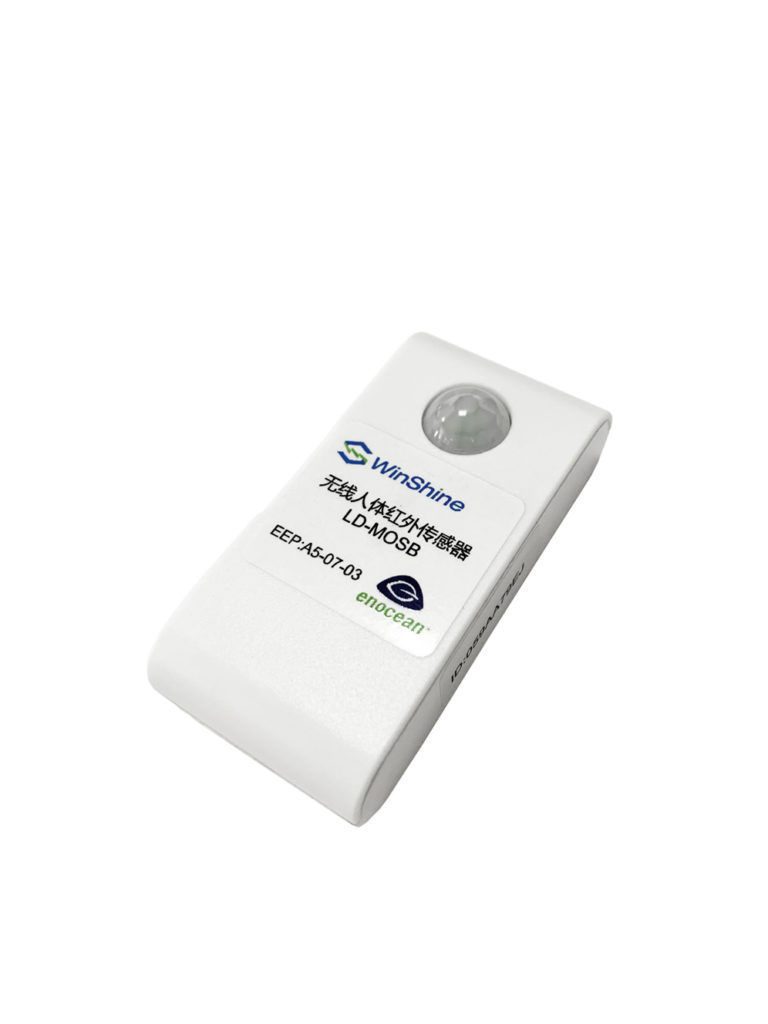 The extremely compact desk occupancy sensor – the main body measures only 64 x 31 x 15 mm and weighs 24 g including battery – can be easily installed under the desktop. It covers a maximum of about 2 square meters. Additionally, the angle of detection and the range can be adjusted to reduce possible interference from adjacent spaces.
Occupancy sensor
The sensor unambiguously detects whether a room is occupied, even if the people present hardly move. It does this by measuring the temperature change in certain areas and then sending a signal indicating whether they are occupied or vacant. The sensor automatically adapts the reference temperature to the change in ambient temperature to improve the accuracy of the measurement.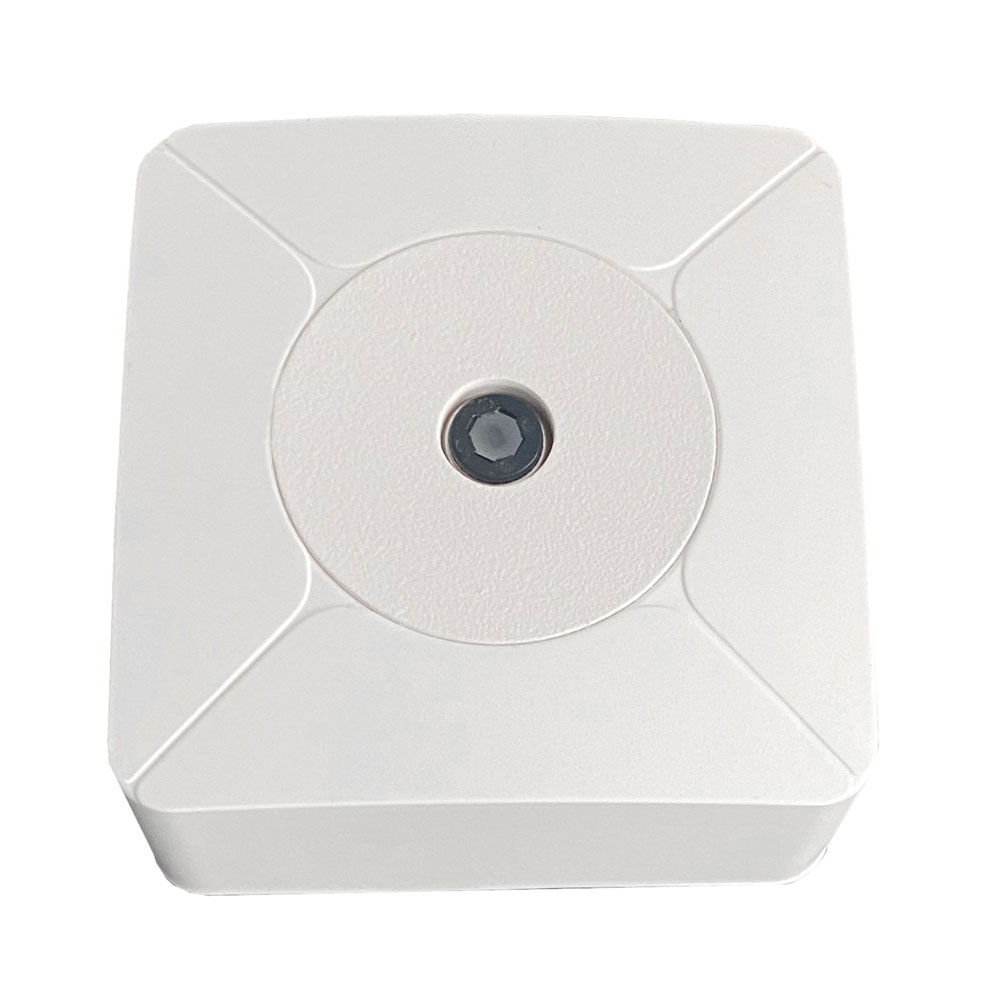 Two-way people flow sensor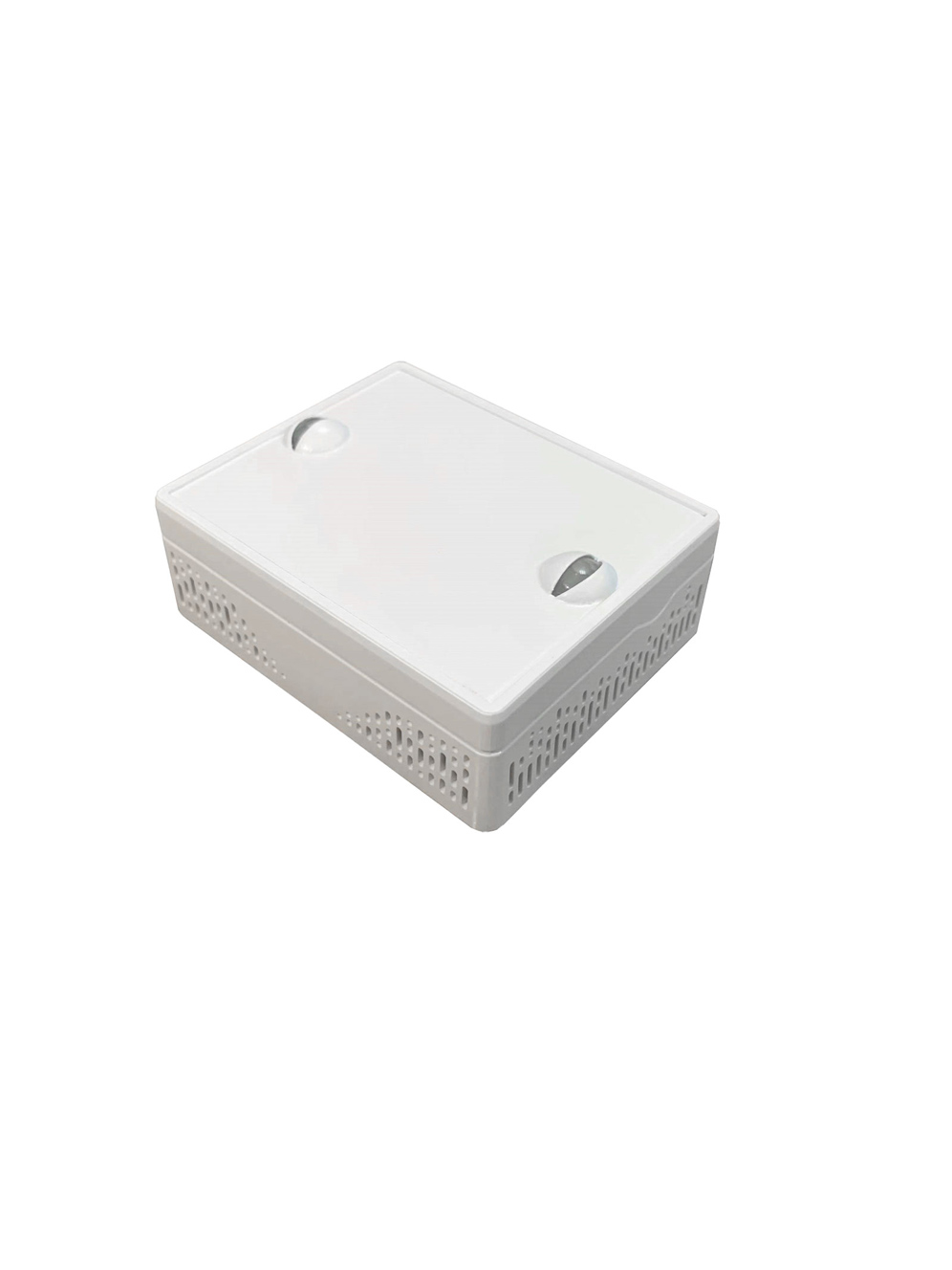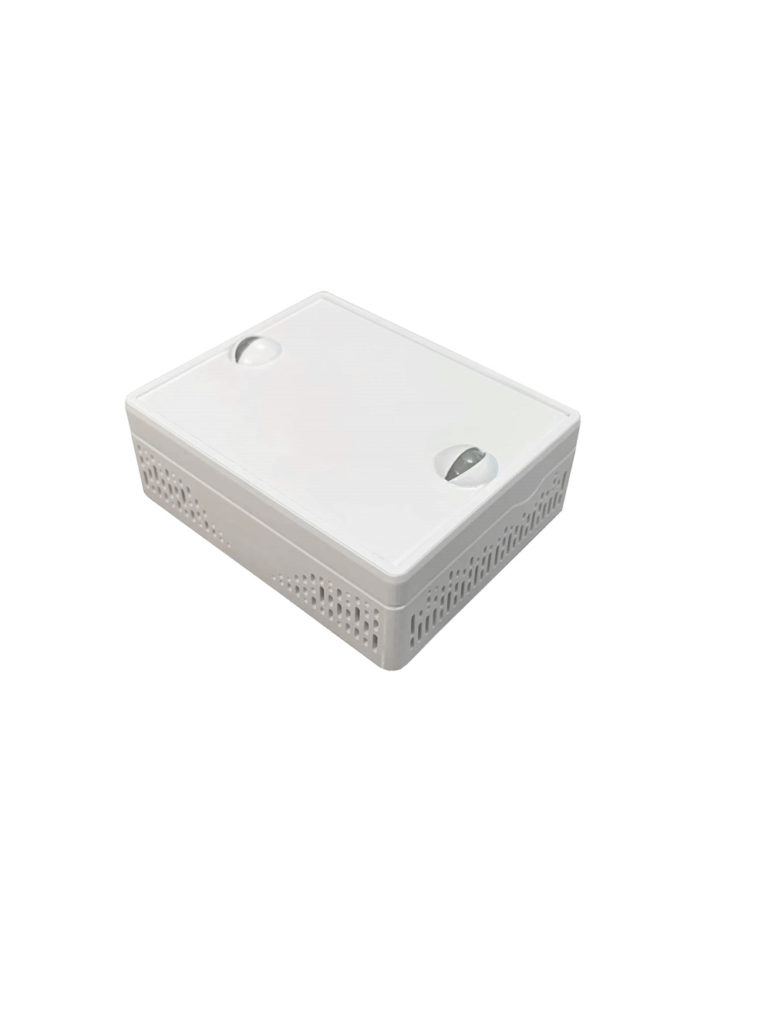 WinShine`s two-way people flow sensors, which are installed on the top or side of entrances and passageways, collect data on the movement of people even if they move in different directions. EnOcean data telegrams are sent to the platform via a gateway. The software then delivers statistics and data analyses. The absence of a camera in the design also complies with privacy regulations.
Multifunctional environmental sensor
The new environmental sensor measures eight parameters: temperature, humidity, CO2 concentration, volatile organic compounds (VOC), the particulate matter groups PM1, PM2.5, and PM10, and noise. The sensor is also equipped with a ring indicator light that is green when the environment is normal and turns red when a parameter exceeds specified values.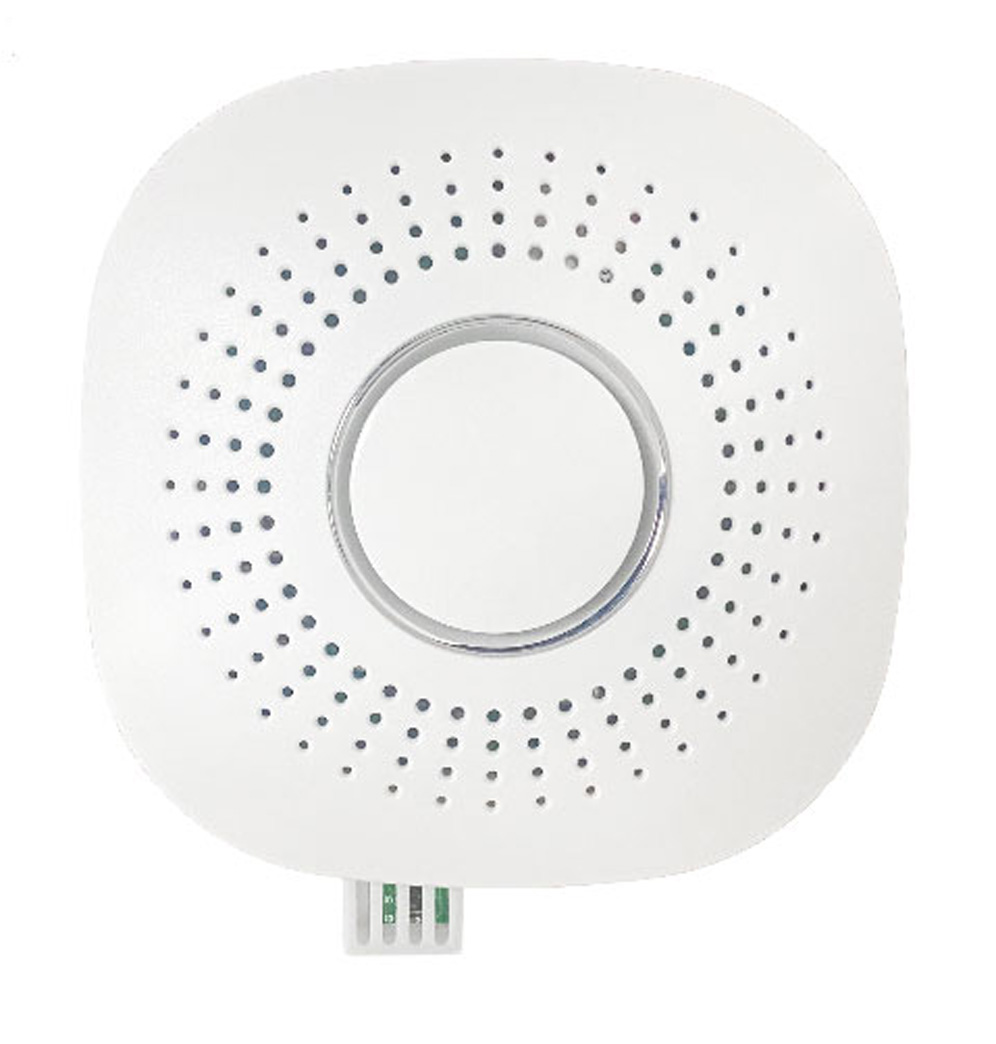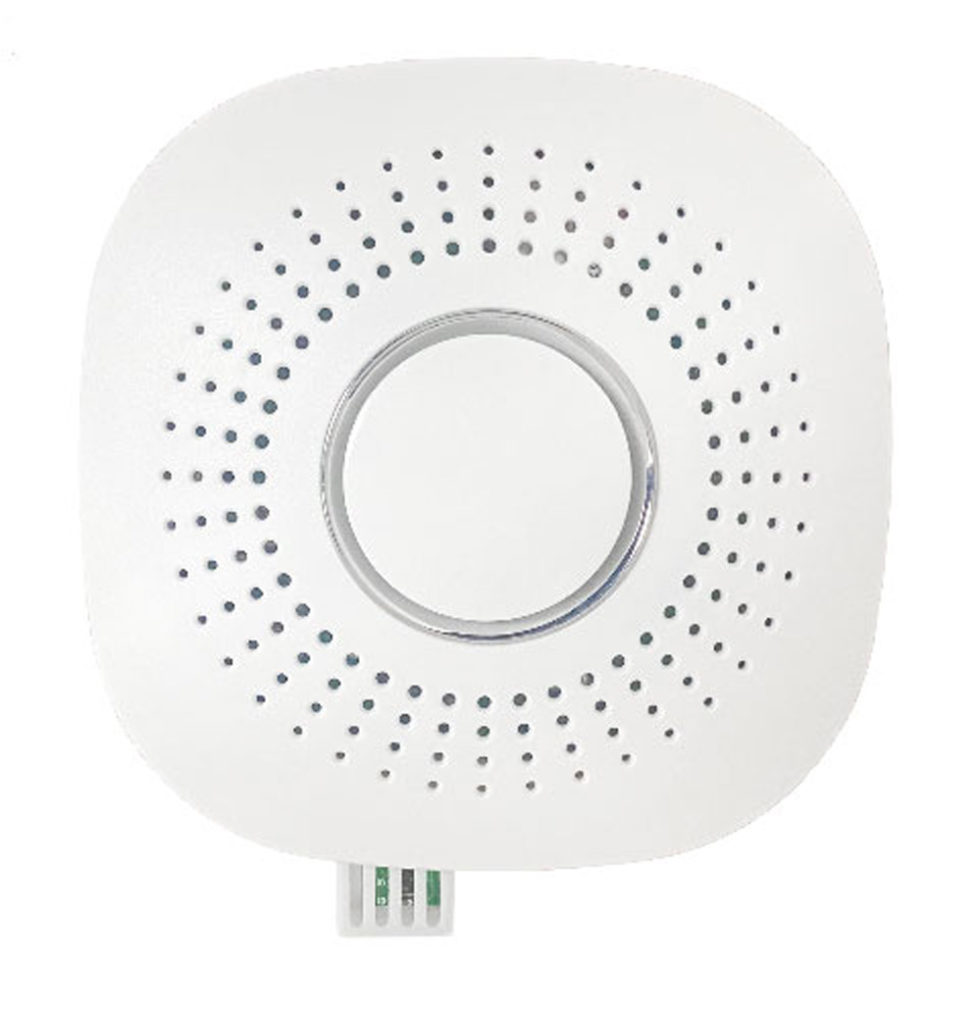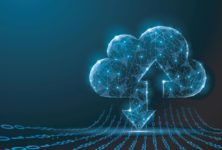 Smart Spaces