Smart Spaces
Sustainability has many interconnected dimensions
Author: Jörg Hofmann, Managing Director, BSC Computer
Issue 02-2022: read all articles online read as pdf
With the 17 Sustainability Development Goals (SDGs)[1], the United Nations has defined goals to facilitate a healthy and sustainable development for people and the environment. In smart cities, there are many starting points for pursuing these goals with technologies that are available today. BSC Computer has been implementing innovative, maintenance-free IoT solutions based on battery-free EnOcean technology since 2004.
Energy efficiency through automation
Conserving energy in buildings and industrial facilities by digitizing processes is a goal that is easy for everyone to understand and can be found, for example, in SDG number 7 (Affordable and Clean Energy) and SDG number 11 (Sustainable Cities and Communities). However there are also seemingly competing goals, such as SDG number 3 (Good Health and Well-Being). Obviously, heating, air conditioning, and ventilation cannot simply be switched off. Instead, they need to ensure a reasonable indoor climate for occupants or employees that is tailored to the activity and use of the rooms. Building automation in the traditional sense, however, is just one possible application of modern IoT systems. Other applications from the smart city area can be used as an example to further illustrate the diversity and interconnectedness of the SDGs and the resulting requirements for IoT solutions.
Secure food supply
For example, SDG number 2 (Zero Hunger) addresses the issue of food security. Developed by BSC in 2008 in collaboration with the innovative pest control company Futura, EnOcean-based digital animal traps are used in many food processing projects to help keep pests away. By consistently digitizing the business model, this IoT solution reduces the use of resources (fewer rodenticides, fewer inspection visits, maintenance-free systems) as called for in SDG number 12 (Responsible Consumption and Production). In addition, because the systems are used in buildings and prevent the spread of diseases, they automatically contribute to the above-mentioned SDG numbers 11 and 3. Other IoT applications related to this topic include the monitoring of cold chains as well as the use of sensors in food production.
Dare to innovate more
SDG number 9 (Industry, Innovation and Infrastructure) describes goals for the sustainable further development of industry. Motivated by a collaboration with a window handle manufacturer in 2004, BSC was one of the first members of the EnOcean Alliance to recognize the relevance of data generated by sensors in IoT solutions. The BSC Connect solution created a platform for the processing and management of EnOcean-based applications in edge- and cloud-based systems. The platform is undergoing consistent further development and ensures data security through bi-directional encryption and the use of crypto certificates. In partnership with BURG, a digital lock system was developed for use in both the fitness sector (SDG 3) and in schools (SDG 4, Quality Education), as well as in locker systems during the implementation of new workplace models (SDG 8, Decent Work and Economic Growth). Data authenticity and security also play a role in other applications, such as networked leak sensors and valves for water management in support of SDG number 6 (Clean Water and Sanitation).
A strong partner network is required
BSC implements digtalization solutions in a partner network, and for this there is also SDG number 17 (Partnerships for the Goals). Based on EnOcean energy converters and communication components and using the EnOcean wireless standard for communication, BSC Computer digitizes the products and processes of its partners. With the mechatronic integration of the energy converters and wireless circuit boards in sensors and actuators and the extension to cloud integration and integration of the data in customer-specific management systems, the company offers a full-service carefree package based on standard components. A partner network that includes the EnOcean Alliance, Aruba, universities, manufacturing partners, and, last but not least, the solution provider itself, is creating innovative, secure digitalization solutions for smart buildings and smart cities quickly and in a resource-optimized manner, making a significant contribution to the implementation of many Sustainability Development Goals.
---
[1] https://sdgs.un.org/#goal_section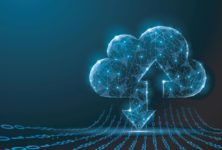 Smart Spaces