Smart Spaces
T-Systems: Digital map services for smart spaces
Author: Nicolle Quaitsch, Head of Center of Excellence Microsoft, T-Systems MMS; Tino Mager, Senior Azure Architect, T-Systems MMS
Issue : read all articles online read as pdf
Almost everyone is familiar with digital map services. Whether it's the way to work or routes between building complexes, a glance at the map shows how long it will take. With Azure Maps, Microsoft provides a platform that offers much more than just the use of map material in the sense of routing on roads.
With the new abilities of Azure Maps Creator, companies can add individual indoor mapping data and enrich them with area and building data to direct employees, suppliers, customers as well as emergency services such as fire departments, ambulances, etc. to a location.
T-Systems MMS has integrated Azure Maps Creator into its own Smart Spaces-solution. The solution allows companies to create modern work spaces that support creativity and employee wellbeing and optimize the use the office space by analyzing utilization through wireless and self-powered sensor technology by EnOcean. Various scenarios can now be implemented on top of the above-mentioned mapping capabilities.
Employees or users of the space
In the case of offices spanning multiple locations or in campus areas, a rough orientation is given via signs on site. With Azure Maps, there is now direct navigation from the employee's current location to their destination, such as the room for the next meeting. This also means that objects can be found via indoor navigation, provided they are connected to the platform.
The current position of people can be determined via cell phone and WLAN signals, beacon technologies or, in the simplest case, via manual input. On this basis, the route to the destination can then be visualized and, if appropriate technology is used in the building, employees can also be guided.
Facility management
The experience built on Azure Maps gives administrators the ability to see at a glance, graphically assigned to the correct building area, where action is needed. If there are several buildings in the care and trips to them are pending because, for example, damage needs to be repaired, Azure Maps can optimize the route based on priorities.
Via MMS's Smart Spaces solution, live data is also reflected in Azure Maps on an action-driven basis. Facility management can thus, for example, view and evaluate live or historical space utilization across buildings. Utilization data is collected by EnOcean sensors at the individual space or in the meeting room and integrated into the Digital Twin via the Smart Spaces platform, which is visualized in Azure Maps.
Service providers and visitors
Like employees and facility management, service providers can access Azure Maps data, for example, to find their way to a meeting location in unfamiliar surroundings and to be guided. In connection with this, they can also be granted access to rooms/areas via the Smart Spaces platform in an automated controlled manner, through the use of corresponding access cards.
Emergency management
In the event of emergencies requiring fire department or emergency medical services, for example, people can located more quickly thanks to EnOcean presence detection sensors at individual workstation and meeting rooms. With the aid of the Smart Spaces platform, the parts of the building that are still occupied are displayed in Azure Maps.
In summary, the integration of Azure Maps into MMS's Smart Spaces solution is conceivable for a variety of use cases where navigation – indoor as well as outdoor – is required. In our own implementation in Dresden, the localization as well as the representation of our own office campus with the space allocation plan has been carried out so far. As already described in the previous issue, the MMS employees can reserve workspaces via the Smart Spaces platform. With the integration of Azure Maps it is possible to offer a navigation service, where the space allocation plan of the building or campus can be viewed as well as a corresponding navigation and location of assets is provided.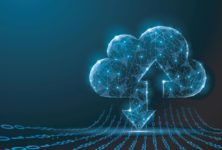 Smart Spaces