Smart Spaces
T-Systems: The New Work megatrend for a good work-life balance
Author: Nicolle Quaitsch, Head of Center of Excellence Microsoft, T-Systems Multimedia Solutions, und Tino Mager, Senior Azure Architekt, T-Systems Multimedia Solutions
Issue : read all articles online read as pdf
The "war for talents," the latest public health guidelines and pressure to optimize costs are accelerating the New Work megatrend. Companies are suddenly faced with the challenge of devising strategies for digitalizing company processes and rethinking the use and design of office space. The choice between working from home and at the office did not use to be a matter of course everywhere. The contact limitations made necessary by COVID19 have forced businesses to come up with a new approach. Facility managers, in particular, are now being challenged to find solutions that can be put in place quickly.

Smart Spaces for efficient use of resources
The Smart Spaces solution from T-Systems Multimedia Solutions supports this approach. Employees can select their workstation based on sensors. They view the current occupancy status throughout the entire office space on an employee app or the Intranet. What's special about the solution is that the data is always updated in real time. This is done by sensors mounted in the appropriate areas. The facility management team can also adapt the basic conditions in keeping with COVID-19 parameters (number of people in the space/per room) via the dashboard provided – for example, by blocking or releasing individual workstations or areas.
The sensor data is transmitted to an IoT platform based on Microsoft Azure. A digital twin is created with the aid of the IoT platform. This means that the physical building is mapped digitally in its real-time state. For example, Smart Spaces collects data on the number of people in the room or building, the rooms used and the temperature and air quality. It then correlates this information with capacity utilization figures or energy consumption. Based on historical data, forecasts are made for the future capacity utilization of the space, thus giving facility management a flexible planning tool.
The efficient use of resources associated with this is a common thread running through the solution concept. Solar-operated EnOcean sensors that are both maintenance-free and self-powered are used to collect the data.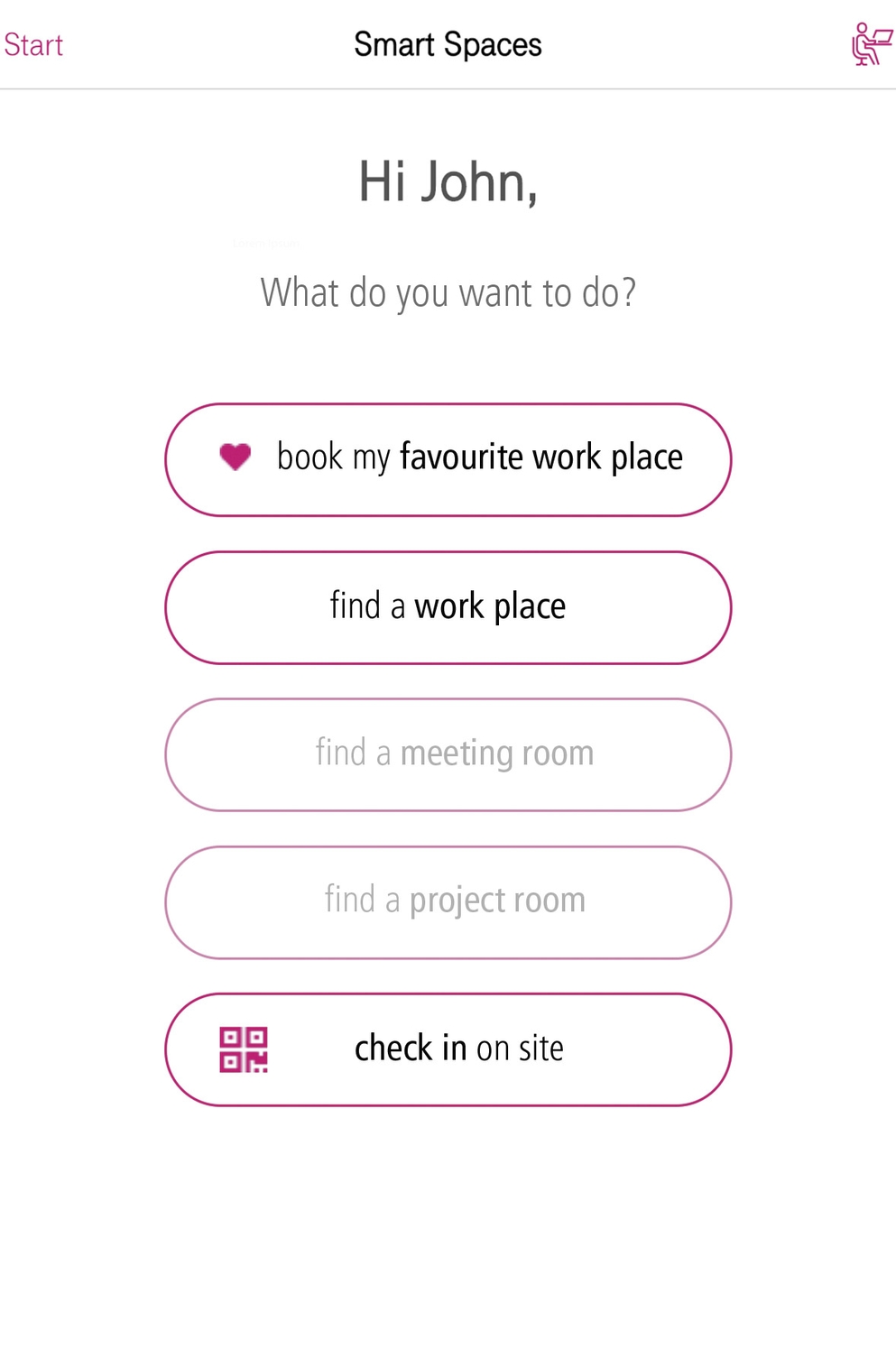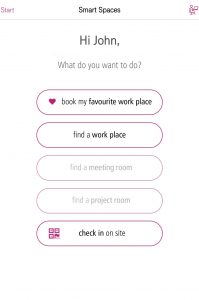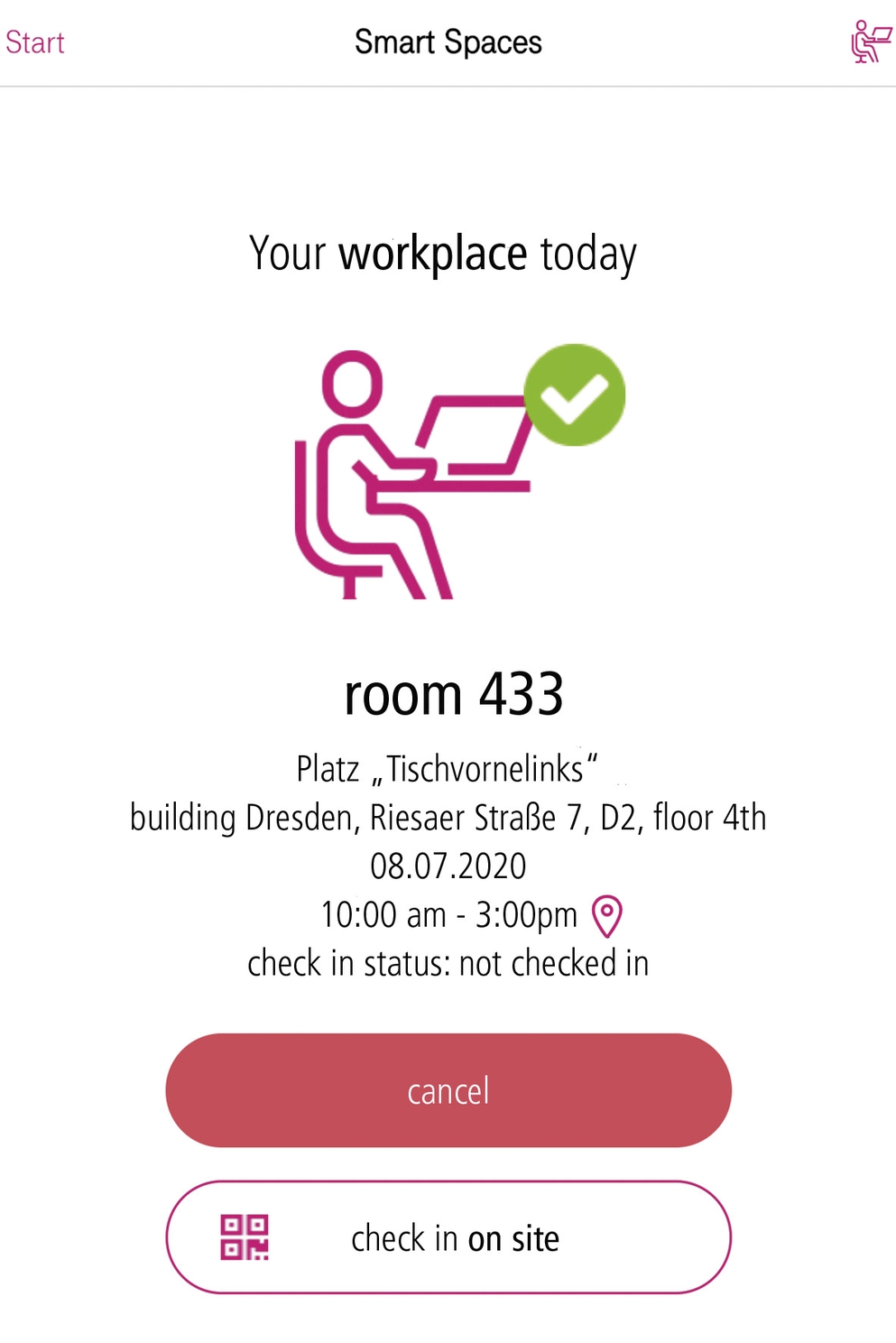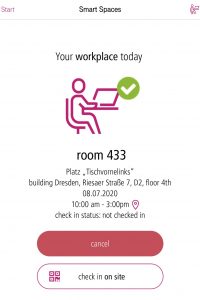 A look behind the scenes
Employees at T-Systems Multimedia Solutions have already benefited from a flexible work routine for many years.
Employee app: Office space and meeting rooms can be individually booked quickly and easily, including status checks. Booking and presence information is combined so that employees can, for example, use rooms that have been booked but are not in use.
Monitors at the POI: Monitors in the hallways display company news, including the booking status of the rooms.
Illuminated door signs: EnoSign, a radiobased, illuminated and barrier-free room display that is controlled via the EnOcean protocol, was integrated in collaboration with DEUTA Controls.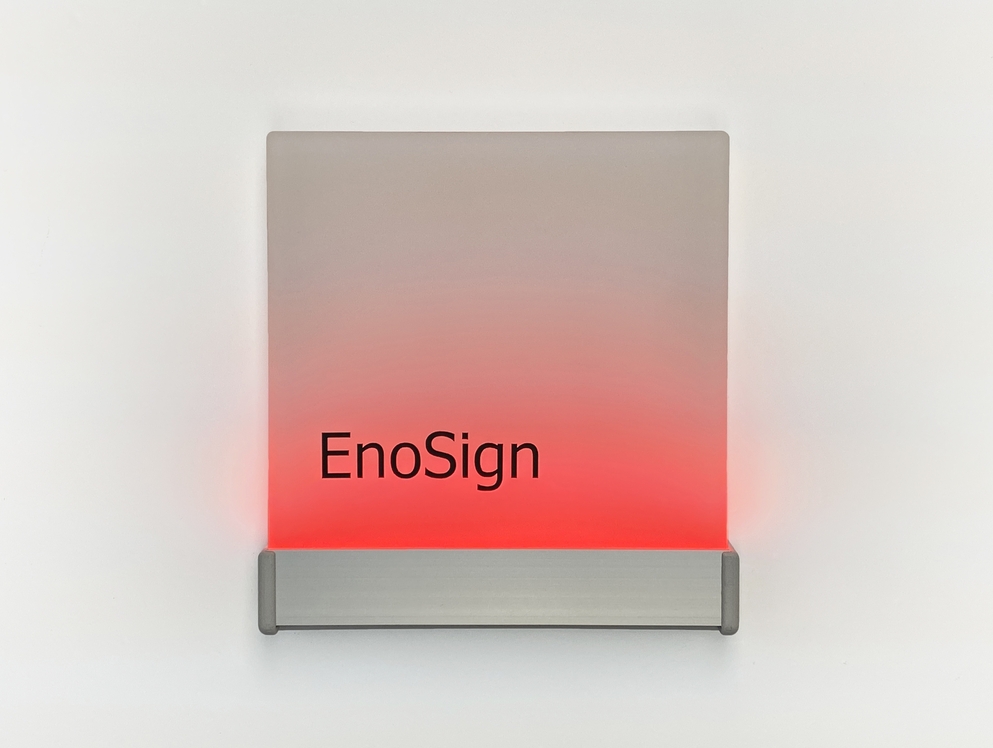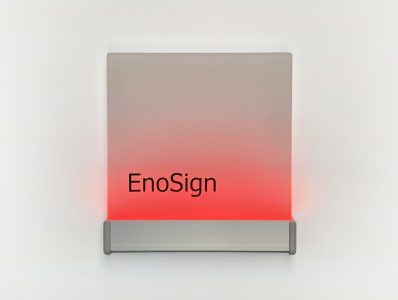 The way in which companies implement the New Work idea depends on the particular circumstances. For companies, this means giving employees room for individual freedom, thereby ensuring greater productivity, self-determination and creativity.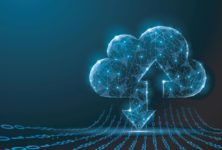 Smart Spaces