Smart Home
Wired or wireless technology – which is better for a connected home?
Author: Graham Martin, Chairman & CEO, EnOcean Alliance
Issue 01-2022: read all articles online read as pdf
The smart home is "in". Networking your own four walls is becoming easier than ever as the number of corresponding end devices and professional system solutions increases. However, hardware alone doesn't make a home intelligent. It depends on whether the networking is wired or wireless. A new study by the Technical University of Applied Sciences Rosenheim compares the common smart home standards KNX and EnOcean in different living scenarios.
Digital networking is a prerequisite for the smart home. It is what enables seamless communication between the individual components in apartments or residential buildings and can be accomplished with or without wireless technology. In addition to proprietary solutions from individual manufacturers, there are also open standards for both variants. KNX (wired) and EnOcean (wireless) are each representative in their segment.
KNX (Konnex) is a widely used wired bus system for building automation. As a further development of the EIB (European Installation Bus), KNX is an open, manufacturer-independent standard that is supported by a large number of manufacturers. As a uniform standard, KNX leaves a great deal of room for design and is considered to be particularly secure.
EnOcean was defined in 2012 by the International Electrotechnical Commission (IEC) as a global wireless standard (ISO / IEC 14543-3-10) for decentralized building automation. Today, more than a million buildings have such radio networks. The EnOcean ecosystem of self-powered wireless sensor solutions currently consists of 5,000 interoperable product variants.
Who is ahead in the smart home?
The study[1] by Julia Winkler and Prof. Dr. Michael Krödel compares smart homes of different sizes based on KNX or EnOcean technology in two equipment variants in terms of costs, sustainability, and health and well-being. Both cases refer to a conventional building without intelligent networking.
A comparison of the conventional "dumb" installation with smart equipment reveals an unsurprising picture. Smart initially costs more money. The additional smart functions initially make living space more expensive. In the medium and long term, however, the investment is well worthwhile because a higher quality of living has an intangible impact on comfort and safety from day one. In concrete terms, up to 10 percent of heating energy costs can be saved through intelligent heating. The potential is significant, given that heating accounts for around 60 percent of energy consumption by private households, which are usually heated continuously, especially in winter.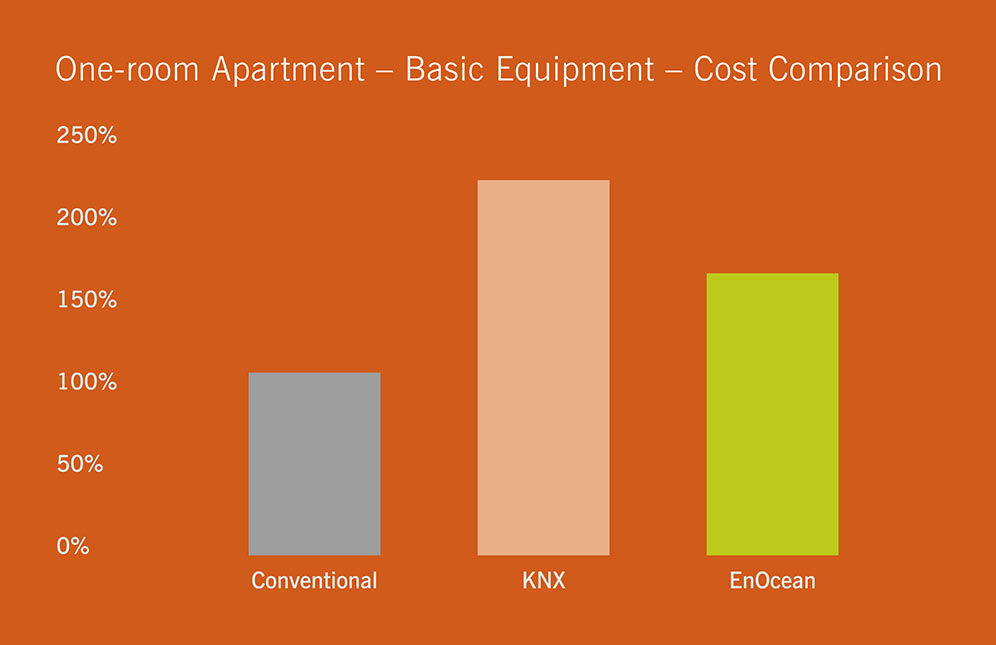 ---
Wired or wireless technology in the smart home?
When comparing the smart home variants "wired" (KNX) and "wireless" (EnOcean), wireless is significantly less expensive. With comparable functionality, the difference is 20 to 30 percent. This applies to all buildings and equipment variants and is due to the higher expense of cabling and the cost of the wired devices and their installation.
Switches and sensors based on EnOcean do not need cables. They can simply be attached and implemented as required, which is a major plus in terms of flexibility – for example, when retrofitting or converting. The use of fewer cables also saves PVC – according to the study, up to 8.5 kg per smart home – and improves the overall environmental footprint of the construction project.
Conclusion
The intelligently networked home initially costs more, but these investments are well worthwhile in terms of the intangible gain in comfort and safety as well as lower energy costs. The installation costs of the wireless smart home are up to one third less than the wired version. Wireless also scores in terms of flexibility and environmental protection.
[1] Winkler, J. (2021). Comparison – Building Automation: With and Without Wireless Technology. Study performed as part of a Bachelor's thesis by Julia Winkler at the Technical University of Applied Sciences Rosenheim.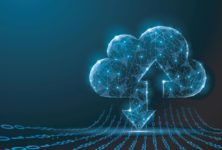 Smart Spaces