Smart Home
Make your home smart in no time
Author: Jürgen Lux, Executive Board member of mediola – connected living AG and Ulrich Ziegler, CEO of Eltako
Issue 01-2021: read all articles online read as pdf
In a joint project with Eltako, the smart home specialists from mediola demonstrate how easy and straightforward it can be to upgrade a home and turn it into a full-scale smart home, based on open mediola solutions. The plan was to make an existing house smart by using mediola's award-winning central unit and adding EnOcean wireless components as well as other cutting-edge technology – without complex wiring.
A wide range of smart home options
Eltako DIN rail-mounted actuators were already installed for controlling lights, blinds and floor heating, which were operated exclusively with traditional switches. The universal AIO GATEWAY series allowed these components, along with TV and other functions, to be integrated into the smart home system without problems. To this entire setup were added wireless Eltako radio products, such as window and door contacts, smoke, heat, water and motion detectors, proximity and luminosity sensors as well as various switching and dimming actuators in the form of plug adapters. A number of must-have smart home devices, such as the smart door lock from NUKi, Sonos smart speakers and several Alexa voice assistants were as indispensable as Philips Hue LED strips in the kitchen and bathroom as well as Hue ceiling spot lights in the living room to create a cozy atmosphere. To protect against intruders, external cameras and special window sensors from EiMSIG were installed that can trigger an alarm by detecting vibrations.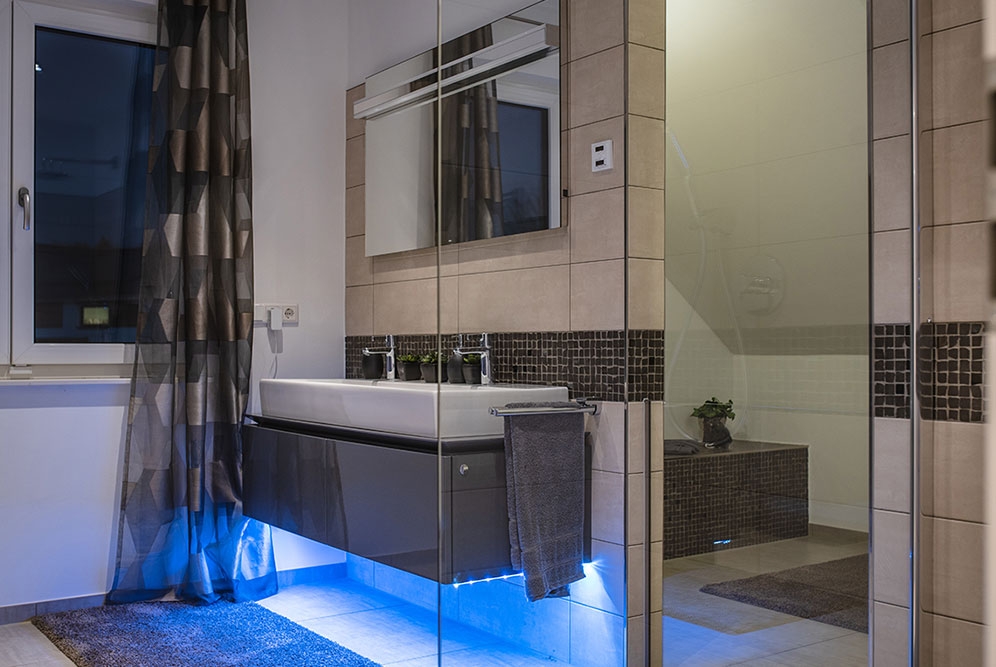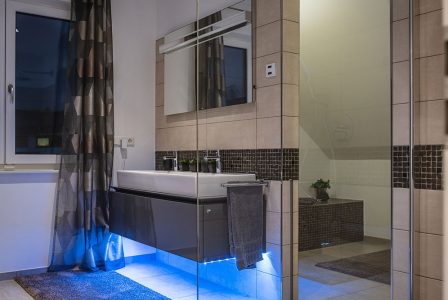 App and voice control
To comfortably operate everything by voice and from an app, all devices regardless of brand can be networked with each other via gateways and the AIO CREATOR NEO software. The app is freely customizable in terms of page layout, pop-ups, design and functions. Users can easily create an individual app as well as automatic, rule-based scenes.
Automated wellness scenes for the bathroom, programming for TV viewing, or a security concept with perimeter and full-protection alarms can be easily generatedwith sensors as triggers. Sending notifications, connecting various devices and deactivating alarm signals via Sonos can be combined individually as alarm actions. Before activating the system, all windows and doors are automatically checked and the speaker reports whether anything is open or the alarm was activated.
Voice control intensifies the smart home feeling. Not only do individual devices in the house respond on call, but ambiance scenes in any combination can also be launched via voice command, including a certain lighting scheme, blind positions and background music during dinner. The system turns smart living into a genuine experience.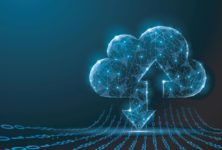 Smart Spaces