Smart Spaces
Building digitization with Wi-Fi access points from Aruba and EnOcean sensor technology
Author: André Herb, Pre-Sales Consultant, Schweickert
Issue 01-2022: read all articles online read as pdf
In the fall of 2021, Schweickert employees moved into the new company headquarters in Walldorf, Germany. This new construction features a number of innovative ideas and technologies, so much so that the building itself has become a reference project. With regard to networking in particular, Schweickert made the most of its expertise and created a valuable showcase. The idea behind the concept was that offices need modern IT networks more than ever to meet the needs of employees and their increasingly dynamic work requirements.
The COVID-19 pandemic has clearly accelerated what had already been foreshadowed in the past, namely that the demands placed on an office building are changing. Flexible workplace models, changing team structures, and New Work concepts are just a few of the keywords in this context. Being an employer who attracts new skilled workers and promoting productivity and employee retention also fall within this same context. What does the IT infrastructure need to accomplish to support these cross-business requirements?
What can smart spaces achieve?
As part of the new building, Schweickert implemented an Internet of Things (IoT) project on the first floor, showcasing how the office space can be used flexibly and in line with demand. Throughout the building, one Aruba Wi-Fi access point was installed for every 140 m2 of floor space, bringing the total to 50. On the first floor, this network infrastructure serves as the foundation for analyzing and optimizing room and space utilization.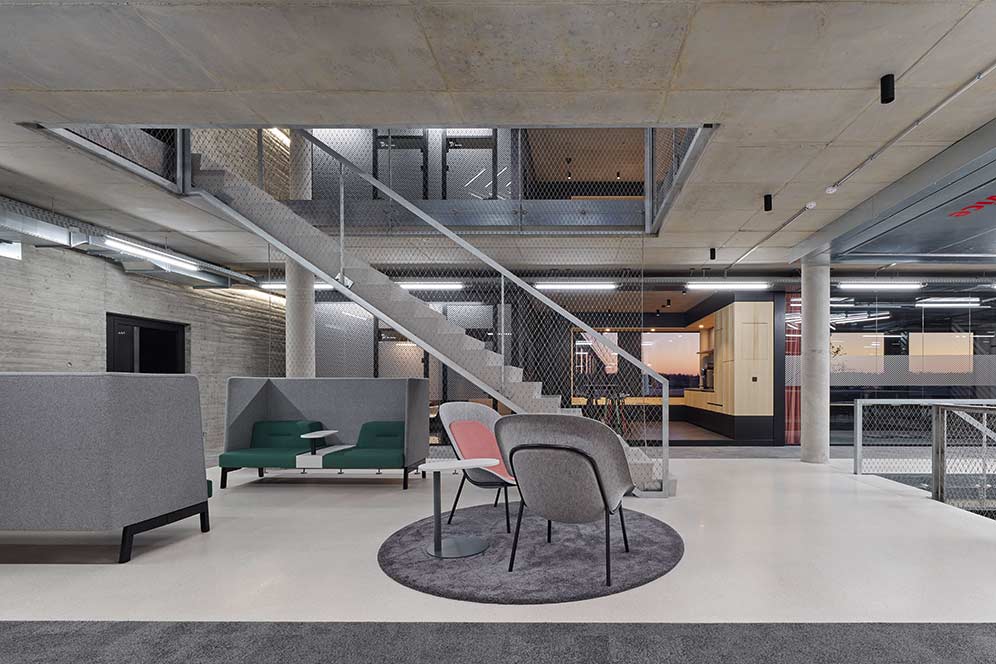 Wireless sensors collect the necessary data and transmit it directly via the Aruba Wi-Fi access points to a software platform for processing. The easier it is to transmit sensor data to the cloud or to on-site computers, the faster it is to implement IoT projects. One simple and cost-effective option is to use the existing IT infrastructure. In concrete terms, this involves four conference rooms and several open-plan offices that are equipped with various wireless sensors based on EnOcean technology for measuring air quality. The sensors monitor the room climate, taking into account variables such as CO2 levels, temperature, and humidity. This results in a pleasant room climate that increases productivity and comfort for employees.
As a next step, the solution will be expanded to include occupancy sensors that anonymously determine whether people are present. The aim is to optimize the use of the conference rooms and workplaces. The sensors report the status as "free" or "occupied" to a booking system, thus enabling employees to see occupancy in real time. The same applies to workstations in the offices, which are being upgraded to include occupancy sensors at the desks. As part of a shared desk concept, this will give employees full flexibility when choosing where they work in the future.
From sensors to the cloud via Wi-Fi access points
The solution uses EnOcean wireless sensors from Deuta Controls. The EnoPuck multisensors transmit all measured data to the Aruba Wi-Fi access points via the EnOcean wireless protocol. From there, the data is forwarded within the existing IT network to the application software platform from Thing Technologies. The software creates a digital twin of the space and makes all bookable assets, such as rooms and tables, available to employees in real time.
IT security concerns often stand in the way of implementing these kinds of IoT projects. That's why EnOcean integration with Wi-Fi access points uses the local IT network as a transport medium without mixing IT and IoT communication. It achieves this by employing secure tunnels for transmission between EnOcean USB radio and EnOcean gateways. This approach ensures that IT and IoT data remains separate and its security is guaranteed.
Use of existing IT infrastructure results in substantial cost savings
When installing the proof of concept (PoC) described above, Schweickert was able to cut costs by about 80 percent with regard to the radio receiver infrastructure by using the existing Aruba network infrastructure. This approach eliminated the need to build a complete EnOcean environment with additional gateways and required no additional cabling.
Aruba's Wi-Fi access points, in combination with EnOcean sensor technology, offer extremely profitable added value when it comes to analyzing and optimizing space and room utilization in a building. With relatively little technical effort and cost – and above all, without any IT security concerns – this approach makes it possible to implement flexible workplace models and other IoT projects.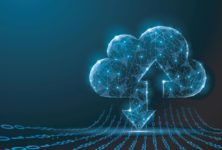 Smart Spaces